Jinnah's principles on Palestine issue should be followed: Dr. Khalid Iraqi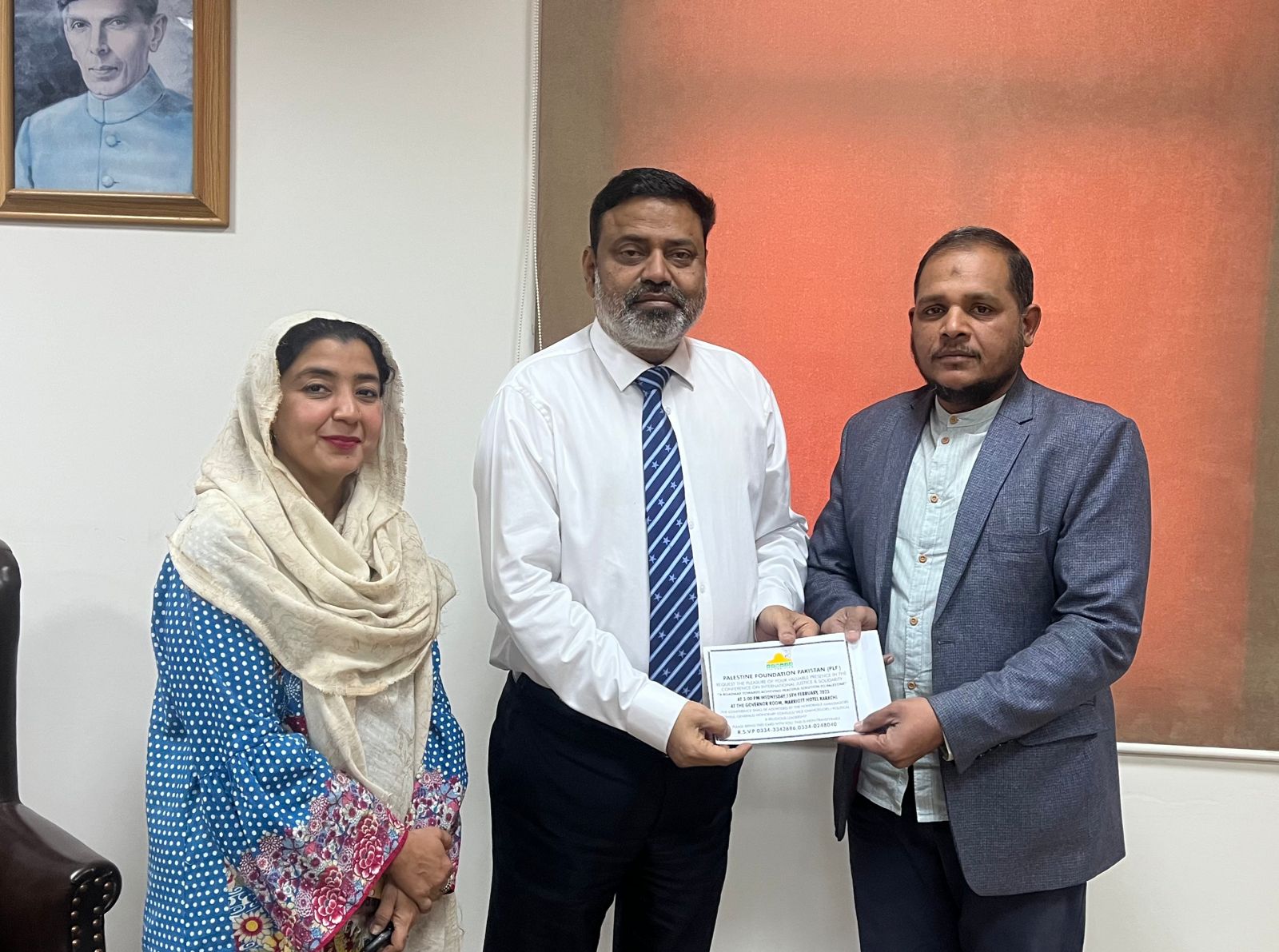 The Vice-Chancellor of Pakistan's well-known University of Karachi, Dr. Khalid Mahmood Iraqi has said that the Palestine issue is a issue of humanity and it is the responsibility of every human being to support the oppressed Palestinian people. He expressed these views during a meeting with the delegation of Palestine Foundation Pakistan (PLF) at Karachi University on Monday.
The vice chancellor of University of Karachi said that we are proud that our founder and Father of the nation Muhammad Ali Jinnah laid down guidelines for global issues like Kashmir and Palestine, which is the first duty of all of us to follow. He further said that if peace is to be established in the world then problems like Palestine and Kashmir have to be solved in a fair manner.
On this occasion, the delegation of PLF presented an invitation letter to Dr. Khalid Mahmood Iraqi for the Palestine Conference, which he accepted and assured of his participation. Dr. Sadaf Mustafa and Dr. Sabir Abu Maryam participated in the delegation of Palestine Foundation Pakistan.