Joint efforts shall continue to confront American-Zionist scheme in Pakistan and Afghanistan: Hussain Hadi-Dr Sbair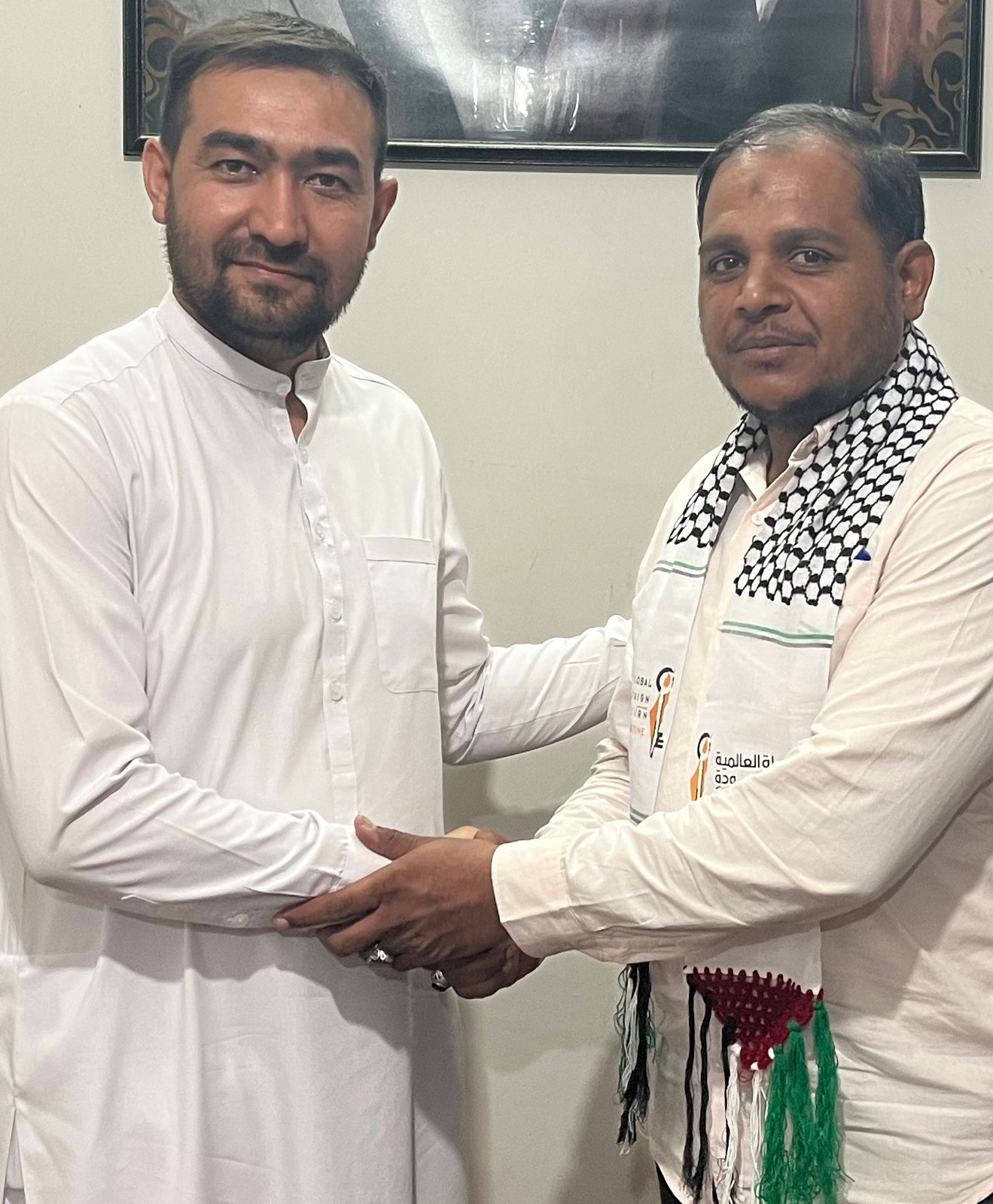 KARACHI: Hussein Hadi, head of the Holy Prophet (PBUH) Foundation Afghanistan, which is active in defending human rights in Afghanistan and the Palestinian cause, has said that the people of Afghanistan are committed to thwarting Israeli plans in the region. He expressed these views during a meeting with Dr. Sabir Abu Maryam, Central Secretary General of Palestine Foundation Pakistan. He said that Israel is the enemy not only of Palestine and its people but also of all the people of the region and Israel is behind the instability and terrorism in the region.

The leader of the Holy Prophet Azam (PBUH) Foundation Afghanistan said that Pakistan and Afghanistan are two brothers and neighbors and Pakistan has always stood by Afghanistan in difficult times. He said that the United States and the Zionist state of Israel wanted instability in Afghanistan as well as unholy intentions through instability and anarchy in the border countries, especially in Pakistan and Iran. "We will thwart the nefarious intentions of the United States and Israel in Afghanistan," he added.


Dr. Sabir Abu Maryam, Leader of Palestine Foundation Pakistan, said that Pakistan has been a victim of American and Zionist conspiracies for many years, so we have been trying to protect Pakistan from the conspiracies of the enemy. He said that the activities of the Zionist lobby in Pakistan were a matter of concern but the people of Pakistan are ready to put up strong resistance against any pro-Israel move and Pakistani land would be narrowed for the tools of the Zionist lobby.

He expressed sorrow over the loss of life and property in the recent earthquake in Afghanistan and expressed his sympathy and solidarity to the people of Afghanistan and said that in these difficult times and times of trouble, the Pakistani nation, as always, now standing with the Afghanistan.

On the occasion, the Afghan leader thanked the Palestine Foundation Pakistan and pledged to work together to counter US and Zionist conspiracies in the region.