Jordan condemns Israeli extremists' calls to storm Al Aqsa Mosque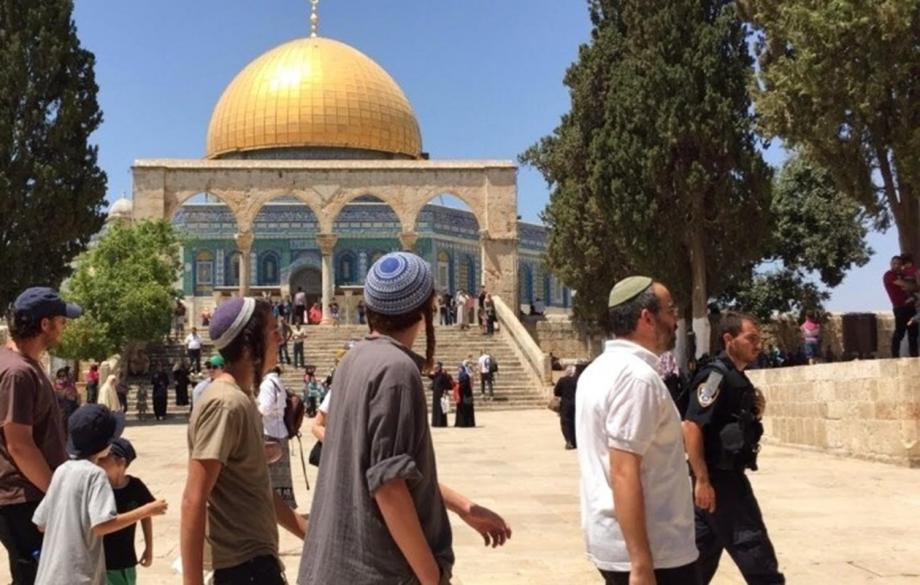 Amman – The Jordanian Ministry of Foreign Affairs has condemned the ongoing extremists' calls to intensify the storming of Al-Aqsa Mosque.
In a statement on Wednesday, Ministry Spokesperson Haitham Abu Al Foul warned against allowing the extremists to carry out provocative acts that violate the sanctity of the holy site, which is a place of worship for Muslims only.
The spokesperson also called on respecting the legal and historical status quo of Jerusalem, and to stop all measures that impede the ability of worshipers to reach Al-Aqsa Mosque especially during the holy month of Ramadan.
He stressed that the extremists' stormings of Al-Aqsa Mosque are a violation of the historical and legal status que and are also a breach of the international law.
These statements come as the so-called Jewish 'Temple Mount' groups call for organizing mass breakings into Al-Aqsa Mosque during the Jewish Passover holiday in mid-April to offer animal sacrifices in its courtyards.
The mass Israeli breakings into the al-Aqsa Mosque will be held on April 15 and continue until April 22, which coincides with the third week of the holy month of Ramadan.