Kuwaiti fencer refuses to face Israeli player in Türkiye contest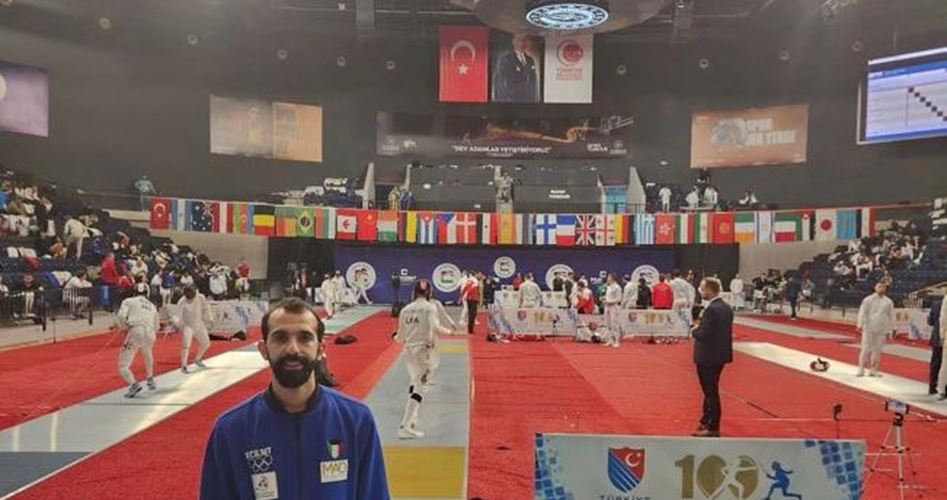 The Kuwaiti player Abdulaziz Alshatti on Friday withdrew from the world fencing championship held in Türkiye after he refused to play with an Israeli contestant.
Alshatti also withdrew from the world fencing championship that was held in Switzerland in November 2018.
Recently, Kuwaiti players' participation in international sports events has seen withdrawals after draws placed them in matches against Israeli players.
On May 31, 1964, the Kuwaiti National Assembly approved the "unified law to boycott Israel," following the decree issued on May 26, 1957, by the late Emir of Kuwait Abdullah Al-Salem Al-Sabah, which imposes penalties on those who deal financially with Israel.
According to Kuwaiti law, Israel is an enemy state, and natural and legal persons are prohibited from concluding agreements or deals with bodies or persons residing in Israel or belonging to it by their nationality or working for it or in its interest.