Lahore: Britain & France are also responsible for usurpation of Palestinian rights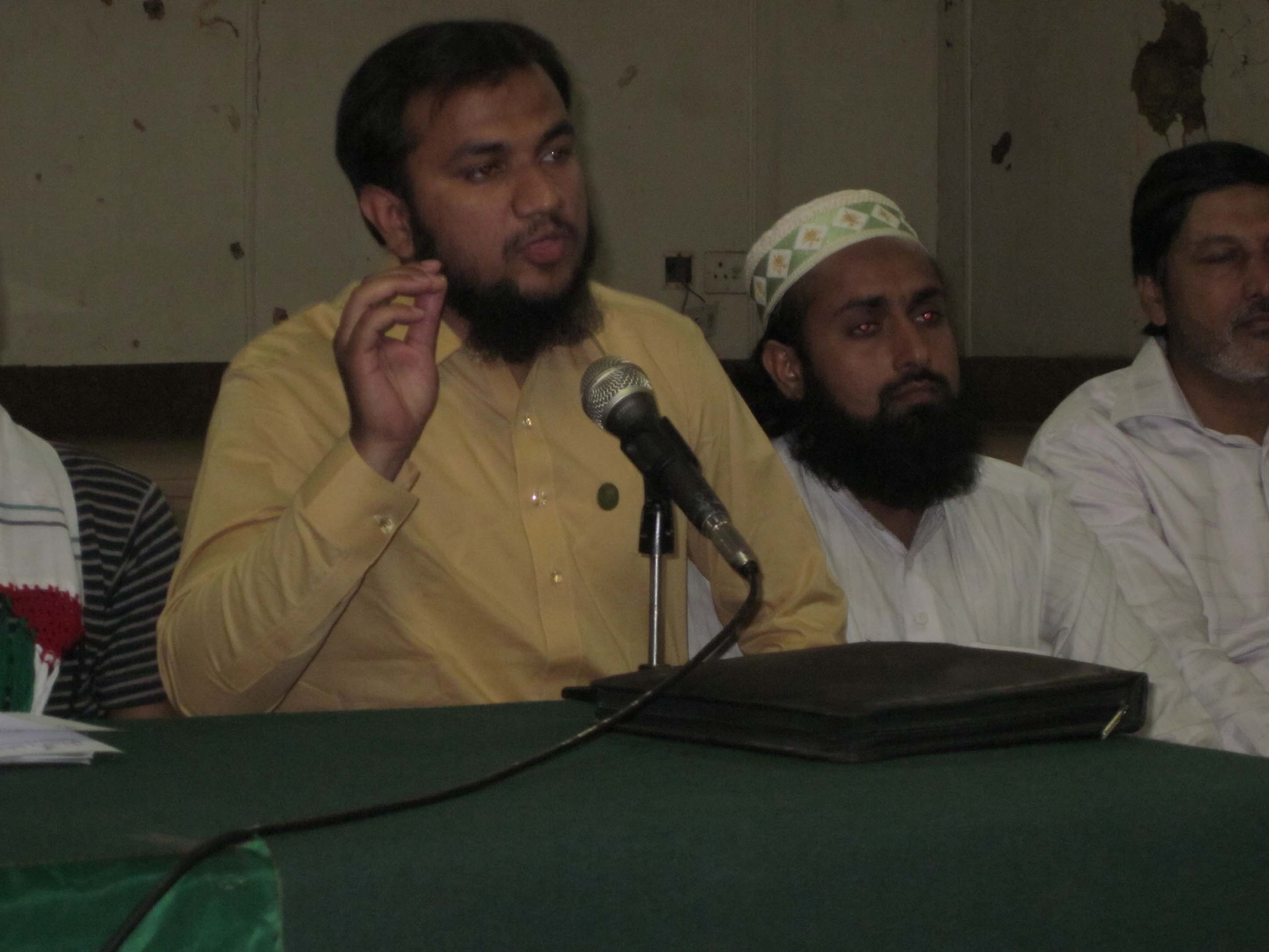 Palestine Foundation Lahore chapter has said on Wednesday that Britain and France were main culprits of Nakba (Catastrophe) Day
because they paved way for success of Zionist project of Israel 64 years ago.
They expressed these views speaking at a joint press conference at Lahore Press Club. Those who spoke there were: Abdul Khair Noorani of JUI, Faiz Ahmed Hashmi of JUP, Niaz Hussain Bukhari of the MWM, Usman Mohiyuddin of ATI, Nasir Abbas of ISO, Fayyaz Khan and Ali Raza of Palestine Foundation.
They said that Britain and France had struck a covert deal about the future of Middle East and their conspiracy led to catastrophe for Palestine and Palestinians. They said that Zionist regime of Israel imposed catastrophe (Nakba) on downtrodden Palestinians in May 1948.
They said that hundreds of thousands of Palestinians were forced to flee their homeland and now millions of Palestinians are living abroad as refugees. They urged the United Nations, UNHCR and UNRWA, to play their actual role for the sake of Palestinian refugees. They said that Palestinians were living in Gaza and West Bank like slaves of Zionist regime of Israel.
They urged Pakistani government to use its diplomatic influence and form an alliance against the Zionist regime of Israel because Palestinians need worldwide support to their just cause. They said that even Gaza and West Bank was made a hell for Palestinians. They urged that international community shouldn't support Zionist Israeli regime on any issue. They said that Israel is tantamount to cancer for the whole region, let alone Palestine. They said that time is ripe for justice to be done with Palestinians.