London to host Global March to Jerusalem on 7th June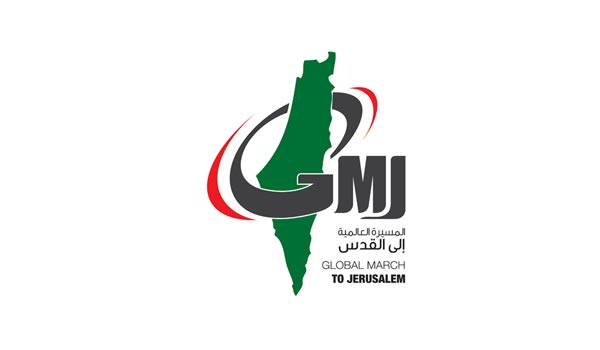 As part of the international Global March to Jerusalem (GMJ), the UK committee for the GMJ London march has announced that anti racism and peace activists along with advocates of international law are expected to converge outside the Israeli Embassy in London on Saturday 7th June from 2pm-5pm to protest against the ongoing Zionist occupation of Jerusalem.
The committee stated that the protest will be concerned about the effects of the occupation, particularly violations against the Holy City and its indigenous Arab inhabitants – both Christian and Muslim. Jerusalem is the focal point of the three Abrahamic faiths. This is largely disregarded by Israel, which continues its racist practices inside Jerusalem that contravene UN resolutions and international law.
The protest will be addressed by prominent speakers, including politicians, community/faith leaders and campaigners.
Chair of 2014 GMJ London march, Shamiul Joarder said: "The importance of Jerusalem cannot be overstated. Palestinians continue to fight a daily battle for the right to live in their city and freely move around without fearing settler violence, eviction, home demolitions or closures of places of worship. Their plight cannot be ignored any longer and the inaction of the international governments makes it clear that it is the voices on the ground now that Palestinians rely on, yours and mine."
The London Global March to Jerusalem is part of an international initiative to highlight and challenge the apartheid policies of Israel, including the expulsion of the Jerusalemite population, the construction of the Wall, the building of settlements and the limitations on the right to access places of worship.