Mark Ruffalo: It's time to sanction Israel's new right-wing government of Netanyahu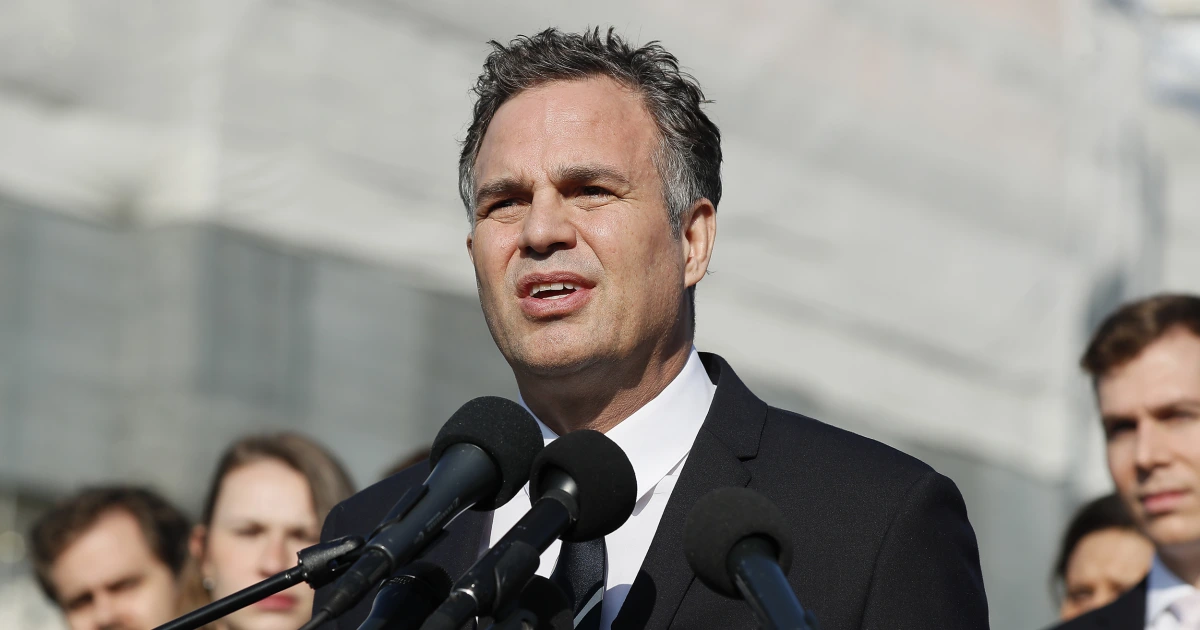 Well-known Hollywood star Mark Ruffalo called on Tuesday to sanction Israel's new right-wing government and deny its officials visas over their calls of "genocide" of Palestinians.
On Tuesday, Ruffalo, best known for playing the Hulk, quoted an article for The Hill on Twitter about the US State Department's denouncing of Israel's finance minister Bezalel Smotrich's remarks that the Israeli occupation should "wipe out" the Palestinian town of Huwwara.
"They are saying the quiet part out loud. It's time to sanction the new hard right wing government of Netanyahu and deny them visas for their calls of genocide. This is why Amnesty International calls it apartheid and why it is apartheid," the star tweeted.
On February 26, the southern areas of the occupied West Bank city of Nablus were under Israeli settlers' attacks, including the towns of Huwwara, Burin, and Asira al-Qabaliyya.
Israeli settlers, flanked by soldiers, rampaged through the towns in the area in revenge attacks after two Israeli settlers were killed, burning and attacking Palestinian houses and properties for hours.
At least one Palestinian was killed and about 400 wounded in the attacks, Palestinian health officials said. Sameh Hamdullah Aktech, 37, was shot dead in Za'tara town near Nablus. The Palestine Red Crescent Society (PRCS) said its staff treated someone for stabbing wounds and at least two others suffered head injuries.
Houses, shops, vehicles, and agricultural land were set ablaze by settlers who roamed the streets of several Palestinian towns, mainly near Nablus.
The PRCS said at least 35 homes were completely burned down and 40 others were partially damaged. More than 100 cars were burnt or destroyed, it added.
That day, the settlers committed about 300 violations against Palestinians and their properties in the towns of Huwwara, Burin, and Asira al-Qabaliyya, said Ghassan Daghlas, who monitors settlement activities in the northern West Bank.
Before and after the attacks took place, several Israeli politicians seemed to encourage or support the settlers' actions.
Smotrich, who is also responsible for West Bank civil administration, liked a tweet that called for Israeli politicians to show no mercy and that the "village of Huwwara should be erased today".
The tweet by David Ben Zion, the deputy head of the Samaria Council that governs illegal settlements in the northern West Bank, has since been deleted.
Har Melech, from the far-right Otzma Yehudit party of National Security Minister Itamar Ben Gvir, joined settler crowds in Huwwara on February 26.
She called the attacks "the righteous cry of hundreds of Samaria residents who came out to protest and demand security." Samaria is the name Israelis use to refer to the north of the occupied West Bank.
Fogel, also from the Otzma Yehudit party, said he was pleased with the "deterrence" achieved through the riots.
"Huwwara is closed and burned. That is what I want to see," he said in an interview with army radio.
On Wednesday, Smotrich said the occupied West Bank village of Huwwara which was the scene of the bloody settler rampage should be "wiped out."
Speaking at a financial conference, Smotrich was asked why he liked a tweet calling for Huwwara to be wiped out. "Because I think the village of Huwara should be wiped out," Smotrich said.
"I think the State of Israel should be the one to wipe it out, not, God forbid, private people," he said.
The US State Department denounced Smotrich's remarks as "repugnant." Department spokesman Ned Price said at a press briefing on Wednesday, "I want to be very clear about this. These comments were irresponsible. They were repugnant; they were disgusting."