Massive Israeli raids across West Bank, Jerusalem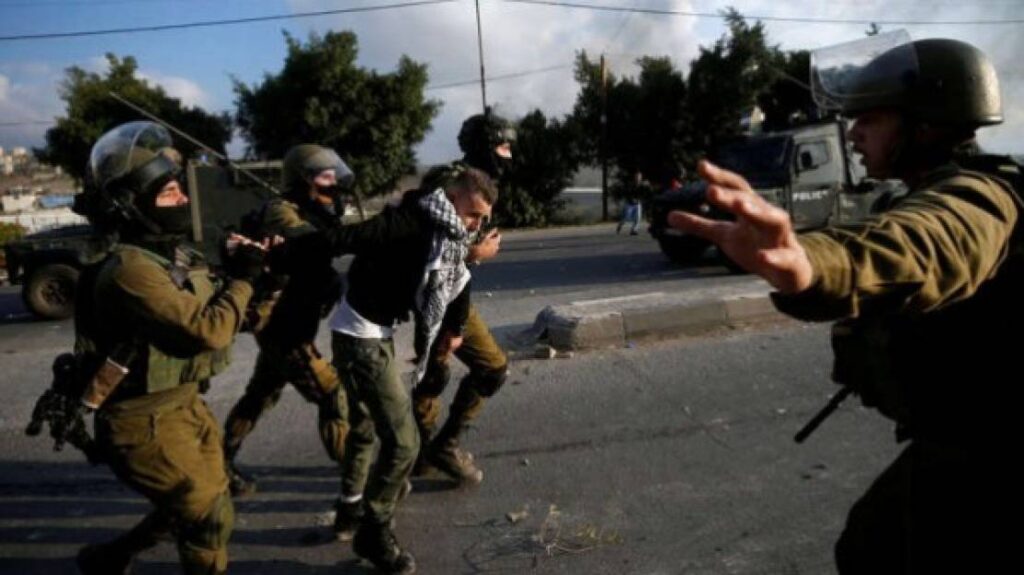 Occupied Palestine – Israeli forces carried out a massive raid campaign across the West Bank and Jerusalem Monday night. Meanwhile, clashes erupted in Qabatya between resistance fighters and Israeli occupying forces.
In Jenin, 20 Israeli military patrols raided and surrounded the village. Ground troops were seen carrying out search operations in the area.
The village also saw clashes between members of the resistance and Israeli special forces, in which the latter used live bullets.
Local media cited eyewitnesses as saying that two young men were wounded with live bullets in their legs and they were taken to Jenin hospital.
Israeli forces broke into houses in Al Zakarneh mountain in eastern Qabatya. They also carried out digging and search operations.
Local sources said members of the resistance attacked Israeli forces, while they were raiding Qabatya and Muthallath Al Shuhada, which resulted in widespread clashes.
They added that Israeli forces shot at the citizen Ahmad Darwish in his leg and caused dozens of suffocation cases.
In Deir Nidham in western Ramallah, confrontations erupted between locals and Israeli forces, which used bullets and tear gas.
The Prisoners Association said that Israeli forces arrested Mustafa Saleh Mizher although he is with special needs. Two young men were also arrested and taken to an unknown place.
In Bab Al Zawiyah in occupied Hebron, confrontations erupted between locals and Israeli forces. Israeli forces used tear gas bombs and rubber-coated metal bullets, leaving suffocation cases. They also tried to arrest young men and forced shops to close.
In the Palestinian capital city, violent confrontations erupted in Al Issawiyyeh. Locals used crackers and fireworks against Israeli occupying forces.