Musallam: Arab normalization with 'Israel' means that Palestine is no longer land of Arabs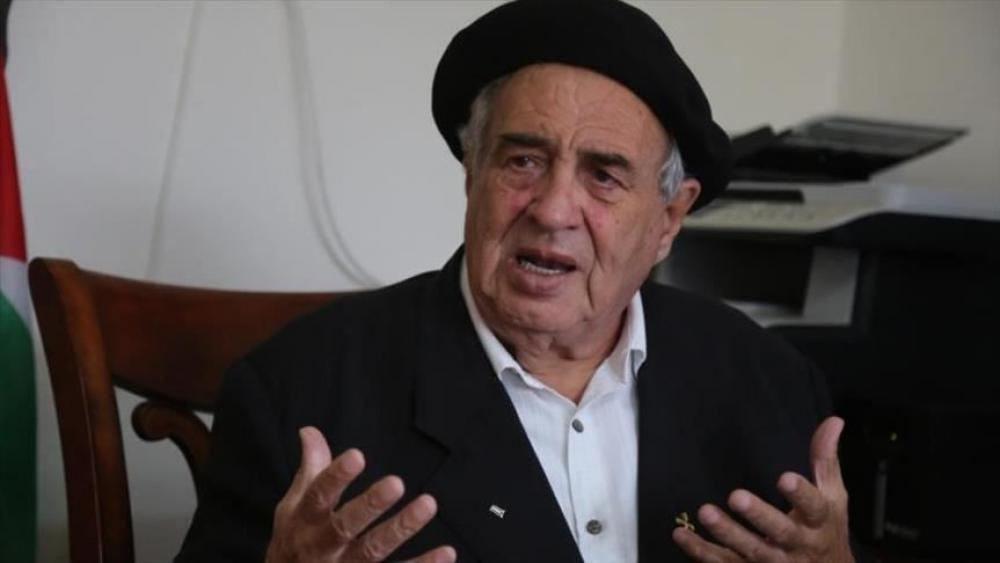 Occupied Palestine (QNN) – Any weapon that does not chant for Jerusalem, the al-Aqsa Mosque and the Church of Nativity is suspicious and must be succumbed, said Father Manuel Musallam, a noted Palestinian priest.
Father Musallam, who is a member of the Christian-Islamic Committee in support of Jerusalem and the Holy Places, asserted that Jerusalem cannot forgive those who have deserted it, normalized and reconciled with its enemies.
He added that the normalization of Arab countries with 'Israel' is a signature for the defeat of the Islamic conquest of Jerusalem and the end of al-Uhda al-Umariyya (Covenant of Umar).
Musallam went on to say that this normalization is also an announcement that Palestine is no longer the land of the Arabs and Jerusalem is not the capital of the Arab capitals.
It's noteworthy to mention that the al-Aqsa Mosque compound exposes on a daily basis to the storming of the Israeli settlers, at which the settlers perform Talmudic rituals and discrete the sanctuary of the mosque.
'Israel' seeks through its storming to the al-Aqsa to devout the temporal and spatial division of the mosque and to Judaize the occupied Palestinian city of Jerusalem.