Nael Barghouti completes 42 years in Israeli prisons, says PPS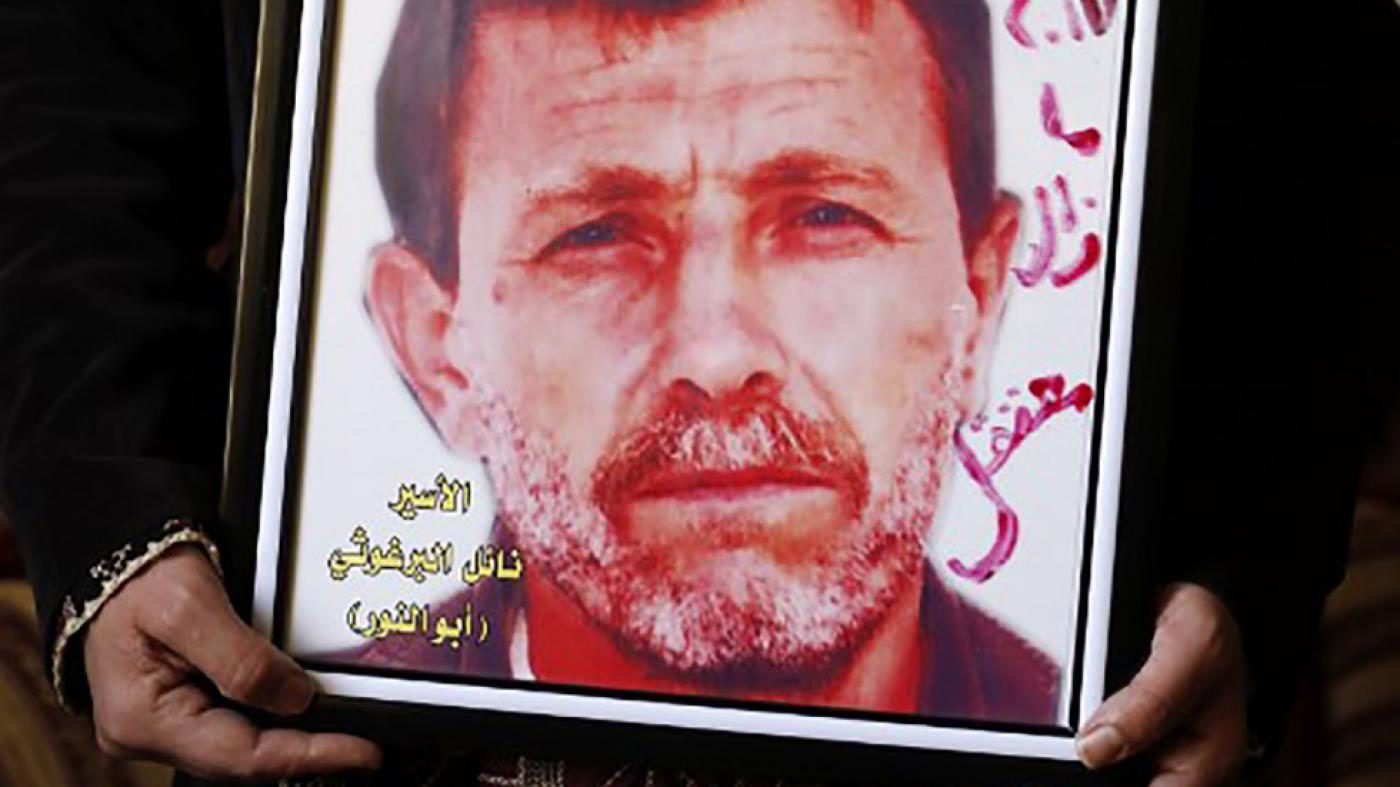 The longest-serving Palestinian detainee in Israeli prisons Nael Barghouti completed today a total of 42 years behind Israeli prison bars, the Palestinian Prisoner's Society (PPS)said.
Israeli occupation forces initially arrested Barghouti, a resident of the village of Kobar in the West Bank, in April 1978, but he was released in a 2011 prisoner exchange deal before being rearrested three years later.
After being freed in 2011, Barghouti tried to return to a normal life, missing an entire generation.
He was arrested again in the summer of 2014 and sentenced to 30 months in prison for under flimsy charges of violating the terms of his release. Just as he was due to be freed, an Israeli military tribunal issued an order reinstating his life sentence, plus an additional 18 years.
Barghouti's rearrest violated the terms of the prisoner exchange deal brokered by Egypt in 2011, which stipulated that those released could not be rearrested and retried on old charges.
While he was out of prison, Barghouti married Eman Nafe who herself had spent 10 years in Israeli prison.