Nakba Day observe as the day of return to Palestine in Lahore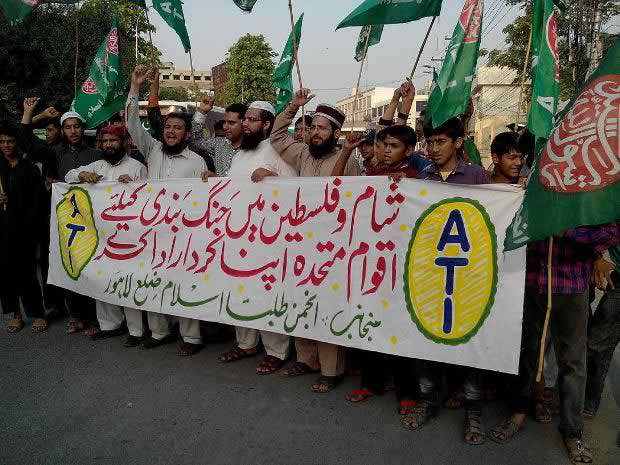 (PNIC) – Lahore: Palestine Foundation of Pakistan and Anjuman Talba Islam hold a protest demonstration to mark 68 Nakba Day anniversary on 15 May Sunday in front of Lahore Press
Club in connection to ongoing week-long campaign of Palestine Foundation's "Palestine is the homeland of Palestinians".
The protest demonstration occured in front of Lahore Press Club on Sunday.
Protestors were holding banners and pla cards mentioned demand of right of return to Palestine and condemned atrocities of Zionist regime Israel and US as supporting Israel.
They burned US and Israel flags and they were chanting slogans "Down with USA", "Down with UK", "Crush Israel", "Free Free Palestine".