NGO: 'Israel' committed 85 violations against Palestinian journalists in February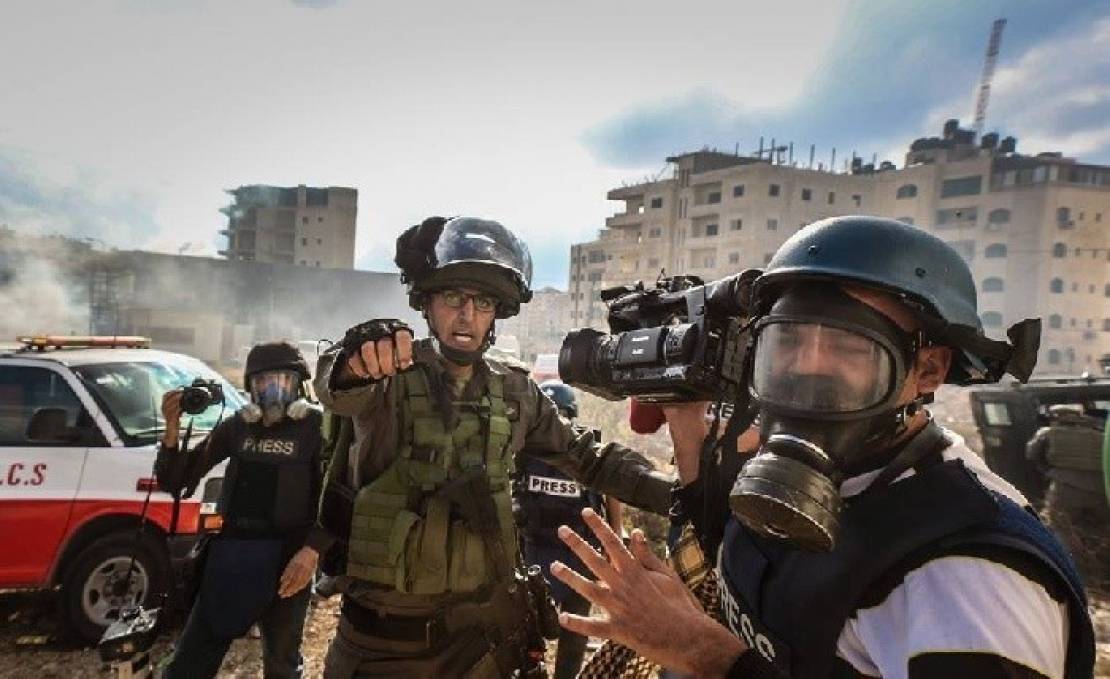 Occupied Palestine – 85 Israeli violations were recorded against Palestinian media and journalists in February 2022.
In a new report, the Journalists' Support Committee, a journalists' rights group documenting media violations across the occupied Palestinian territories, said the Israeli violations, last month, varied from arrests, intimidation, shooting, physical assault to using journalists as human shields among other forms of harassment.
According to the group, 2 Palestinian journalists were arrested by Israeli occupation forces in February in the occupied West Bank city of Jenin.
The journalists' rights group noted that 28 Palestinian journalists were injured, in February, in attacks by Israeli forces and settlers while covering demolitions of Palestinian houses in occupied East Jerusalem's Sheikh Jarrah neighborhood. The attacks included beating and shooting with rubber-coated metal bullets and tear gas canisters.
It documented six cases when journalists were used as human shields by Israeli forces during confrontations with Palestinian protesters.
Israeli occupation forces, in collaboration with colonial settlers, disrupted the work of Palestinian journalists more than 34 times in February," it added.
According to the NGO, social media accounts of seven Palestinian journalists were suspended for alleged violations of publication rules.
Such Israeli violations aim to "obliterate the reality of its crimes and terrorism against the Palestinians," the NGO noted.
According to the group, Israeli forces raided the house of two journalists and threatened 6 journalists by shooting at them and destroying one of the 6 journalists' cameras."
By the end of February, the journalists' rights group said that 17 Palestinian journalists and media workers are held in Israeli prisons.
'Israel' violently represses journalists documenting its crimes against Palestinians – chiefly targeting Palestinian reporters but not exclusively – because narrative control is a crucial component of political control.
46 Israeli violations were recorded against Palestinian journalists in January 2022, the groups said.
Between the year 2000 and September 2018, 'Israel' killed 43 journalists in the West Bank and Gaza according to the Palestinian Center for Development and Media Freedom, MADA.