Online course teaches Jews how to pose as Muslims and sneak into Jerusalem's Al-Aqsa mosque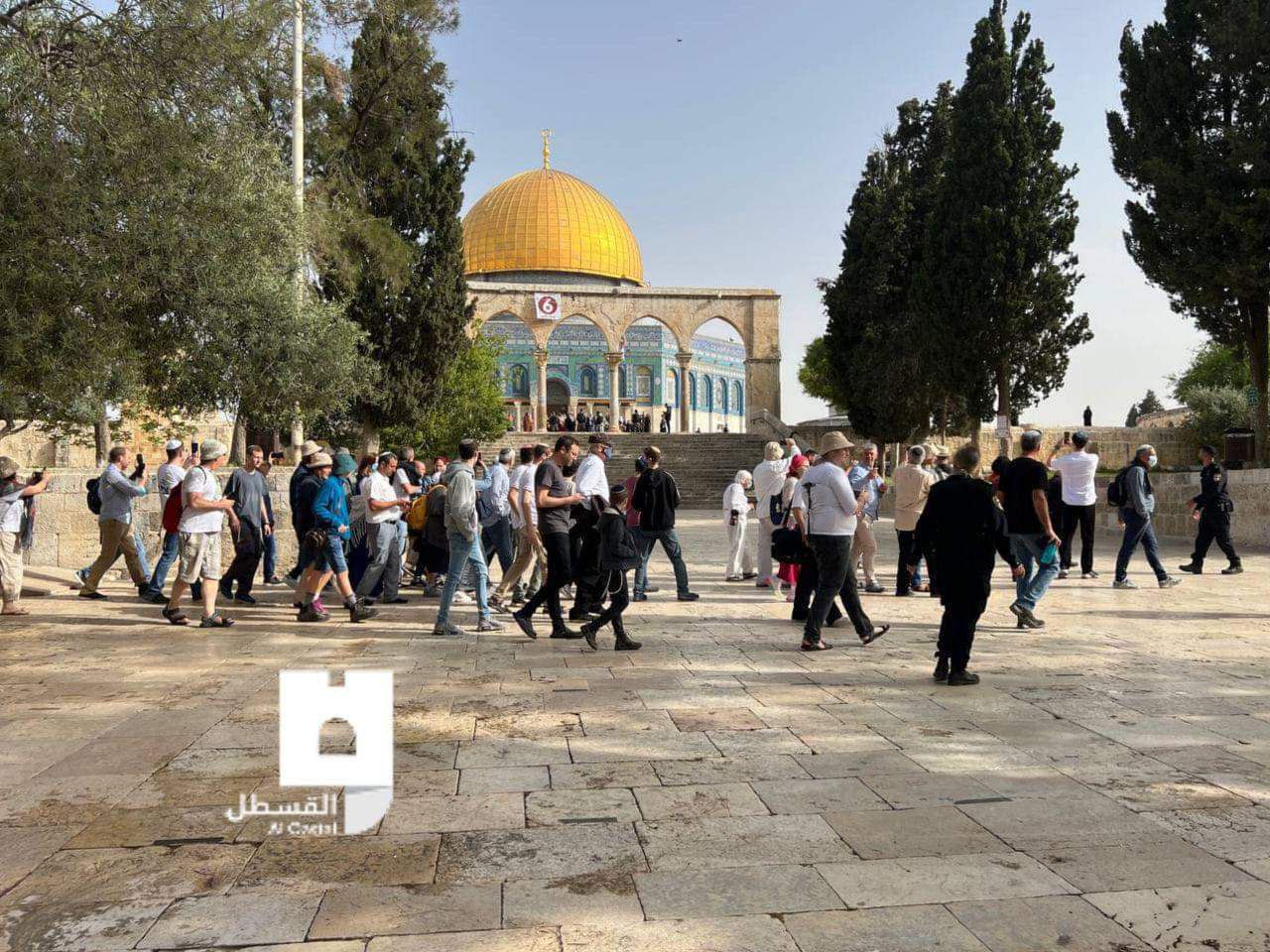 Occupied Jerusalem – An extremist group that advocates for Jews to break into Jerusalem's Al-Aqsa Mosque announced Wednesday that it was offering an online course to the public on how to pose as Muslims, so they can sneak into the flashpoint Jerusalem site when it is otherwise closed to them.
"Following the government's capitulation to terror with its decision to close the Temple Mount to Jewish visitors, we are opening a shortened course on entering the Mount through the remaining open gates by going undercover and blending into a Muslim environment," the "Returning to the Mount" extremist group said in a flier it posted on Twitter.
"Return to the Mount" is a group of radical, right-wing Jewish activists, whose members, according to Haaretz, "are identified with the far-right Kach movement founded by the late Rabbi Meir Kahane."
They are part of a growing tide of "Temple Mount" activism, which ultimately aims to destroy the Al-Aqsa Mosque and replace it with a Jewish temple.
The flier was referring to the occupation government decision to bar settlers from breaking into the holy site from last Friday until the end of Ramadan this week, following high tensions in the area, including Israeli forces aggressive raids of the mosque to make a way for settlers to break into the site to mark the so-called Passover holiday which started on April 17 and lasted for five days.
According to the flier, the course will take place on Sunday and Tuesday evenings for an hour and a half.
During the Passover holiday, there had been several attempts carried out by Israeli settlers to enter the holy site and perform a Passover sacrifice.
An Israeli settler had tried to enter the Al-Aqsa mosque on April 16 but his attempt was thwarted by a group of Palestinians. The settler disguised himself as a worshipper by sporting a thobe or a dishdasha – traditionally worn by Muslim and Palestinian men – and was also carrying a rug resembling a prayer mat, according to a video which circulated online.
Palestinian men can be seen in the video blocking the settler's way at the Majlis Gate, which is one the mosque's main doors. They can be seen gathered around the Israeli settler, asking: "Is he a Sheikh? You are a settler!"
Israeli occupation forces can also be seen in the video protecting the settler and escorting him away.
Al-Qastal documented that during the five-day Passover holiday, 3,670 Israeli colonial settlers broke into the Al-Aqsa while being backed by heavily-armed Israeli forces.