PA police attack journalists and protesters in Ramallah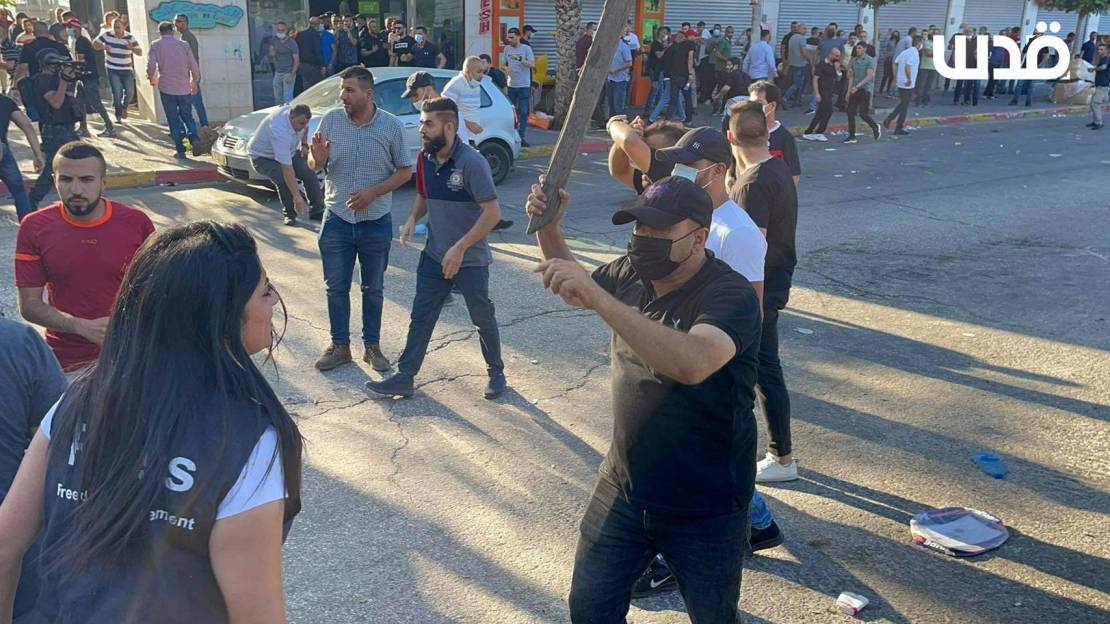 Ramallah – For the fourth day in a row, PA police and security forces, dressed in civilian clothes, attacked journalists and protesters in central Ramallah. Hundreds took to the streets of Ramallah in protest against the PA's assassination of the activist Nizar Banat.
PA police in civilian clothes attacked journalists and protesters. They also broke cameras and prevented journalists from covering the protest.
Activists had called for a protest at the Manarah square in central Ramallah against the assassination of Banat. The protesters chanted against the PA's corrupted practices.
Yesterday, the PA security forces also attacked protesters in Ramallah. They attacked journalists, wounding several of them.
International and local watchdogs have condemned the PA's repression of the protests. they also stressed the necessity to investigate police brutality.