Pakistan PM to OIC: We have failed Palestinians and Kashmiris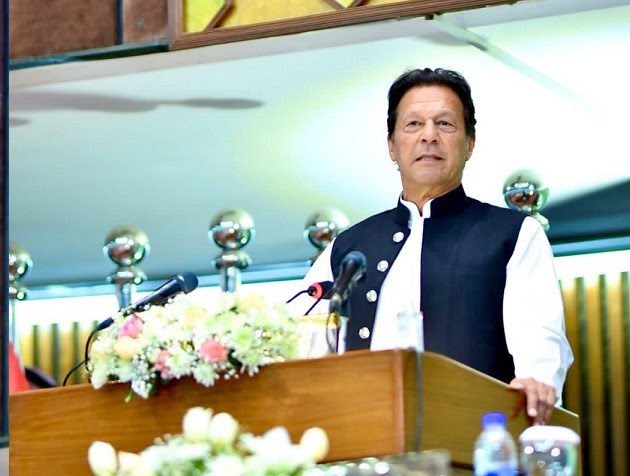 Islamabad – Pakistan's prime minister stated the Organisation of Islamic Cooperation (OIC) have failed both Palestinians and Kashmiris.
On Tuesday, Imran Khan spoke at the start of a two-day gathering in Islamabad of the 57-member Organisation of Islamic Cooperation (OIC).
The gathering, for the first time, saw the attendance of China's Foreign Minister Wang Yi as a special guest.
The attack on Ukraine "could have great consequences for the world," PM Khan warned.
He urged the ministers to "mediate, try to bring about a ceasefire and an end to the conflict."
About OIC's role, PM Khan said, "We have failed both the Palestinians and the people of Kashmir."
"I am sad to say that we have been able to make no impact at all."
Khan said Western countries did "not take the OIC seriously."
This is "because "we are a divided house and those powers know it.
"We (Muslims) are 1.5 billion people."
"And yet our voice to stop this blatant injustice is insignificant."
Khan said international law was on the side of the people of Palestine and Kashmir.
He added that the UN Security Council's resolutions backed the right of Kashmiris to self-determination through a plebiscite.
However, the international community never ensured that right was given, he said.
"The only hope I have is that for the first time because of social media."
"There is awareness in Western countries."
"Much more than the OIC, it is the mobile phone and the spread of information."
".. of the injustices being done to the Palestinians. At the moment, that is the best way to protect them, not us."
Khan said the "daylight robbery in Palestine" will continue unless OIC "unite on core issues."
Pakistan has a long history of supporting the Palestinian cause for a free and independent state.