Pakistani politicians and legislators demand Palestinians be allowed to return to Palestine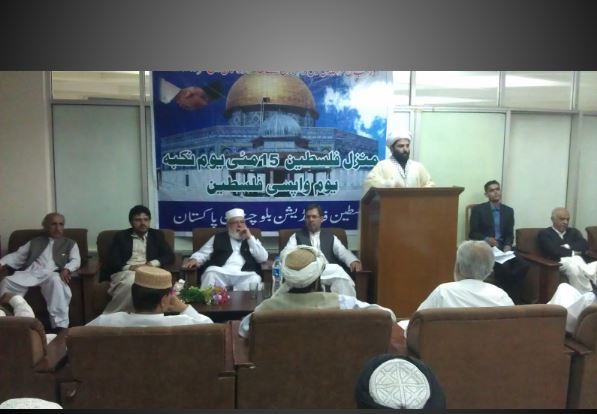 Pakistani politicians and legislators have endorsed the Palestine Foundation (PLF)'s demand that Palestinian refugees must be allowed to return to Palestine forthwith.
Their endorsement came at an All Parties Conference held in MPAs Hostel Quetta where Senator Haisam Khan, Sahibzada Abul Khair Zubair, chief of the JUP and Milli Yakjehti Council, Jamaat-e-Islami's Secretary General Liaquat Baloch, Majlis-e-Wahdat-e-Muslimeen's leaders Nasir Abbas Shirazi and Allama Maqsood Domki, Pakistan Muslim League-Q's senior vice president Arbab Hashim Kasi, Awami National Party's vice president Commander Khudaidad Khan, Pakistan Tehrik-e-Insaf's vice president Nawabzada Sharif Jogizai and other political officilals spoke.
Palestine Foundation (PLF)Pakistan's Balochistan chapter hosted the All Parties Conference on "Youm-e-Nakba and Return of Palestinians to Palestine.
"Liberation of al-Quds is the prime responsibility of Muslim Ummah. It is obligatory on all Muslims to liberate the sacred land of Palestine and we shall not desist fom shedding our blood for the sake of Palestine," vowed Sahibzada Abul Khair Zubair.
Liaquat Baloch of the JI said that Israel was an illegitimate racists state that poses existential threat to humanity let alone Palestine or Middle East. He praised Palestine Foundation for keeping the most important issue of Palestine alive in Pakistan. He euologised the young leadership of the PLF saying that they are intrepid and brave youths of Pakistan because they want the public opinon to understand the plights of Palestine.
"Palestine is a cardinal issue that has brought whole of the world conscience to on page. It may be a Muslim and Arab issue but it is one aspect but the other asopect of the issue is the fact that non-Muslims also agree with Arabs and Muslims that Palestinians deserev their own independent and sovereign state and they too want immediate return of Palestinians to their original homeland," said Senator Haisam Khan.
MWM's Nasir Abbas Shirazi and Allama Maqsood Domki, PML-Q's senior vice president Arbab Hashim Kasi, ANP's vice president Commander Khudaidad Khan and PTI's vice president Nawabzada Sharif Jogizai said that a united and constant struggle was needed to liberate the holy land of Palestine. They demanded an end to brutalities which Israelis conitnued against Palestinians.
The APC adopted a resolution in which they warned the United Nations. U.S., EU, OIC and Arab League to desist from lip-service and take practical steps to ensure immediate return of the Palestinian refugees to their original abodes in Palestine. They demanded the United Nations to revoke the membership of illegitimate state of Israel.
PAKISTANI POLITICIANS CONDEMN ISRAEL AS FAKE AND ILLEGITIMATE STATE
KARACHI (PNIC):- Speakers at al-Quds seminar in Islamabad have condemned the Zionist regime of Israel over its crimes against humanity and some declared that Israel is nothing but an illegitimate and fake nation-state. (more…)
Hamas Leader thanks Pakistani nation over support to Palestine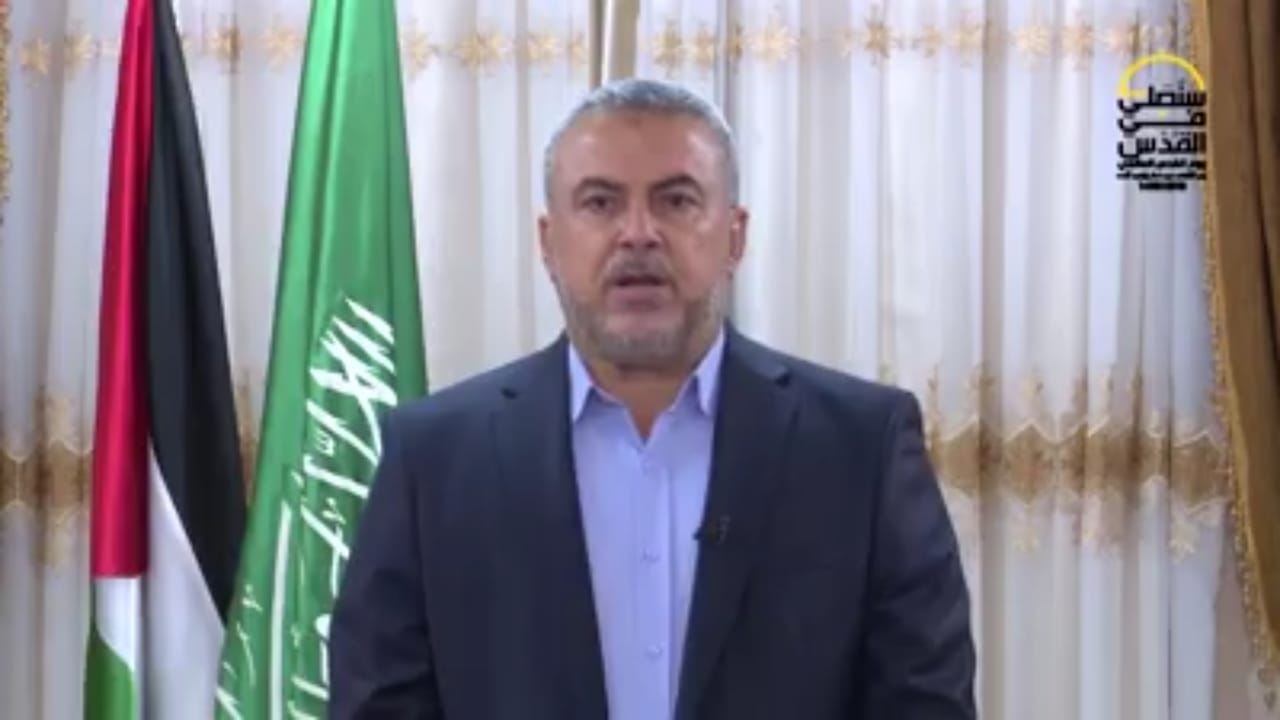 GAZA (PNIC):-Hamas deputy chief Ismail Ramzan thanked Azadi-e-Quds Tehreek and Palestine Foundation Pakistan over their support to the Palestine cause and huge participation of Pakistanis in the Intrenational Quds Day rallies across Pakistan.
PLF's Two Day Pictorial Exhibition held on Quds Day
KARACHI (PNC):-A 2-day pictorial exhibition was held on main M.A. Jinnah Road Karachi on Quds Day on Friday where thousands of people visited and expressed solidarity with Palestinians.
The Quds Day Return Exhibition was organized by Palestine Foundation Pakistan (PLF).