Pakistanis protest against Israel's repeated raids of Al-Aqsa and assaults against Palestinians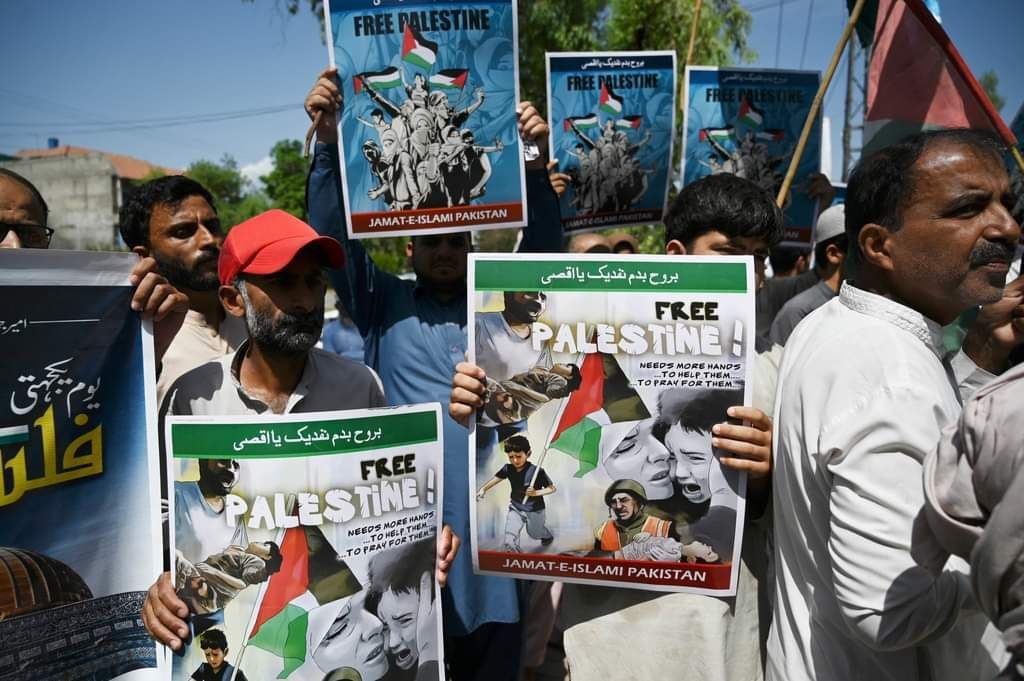 Islamabad – Thousands of pro-Palestine Pakistanis rallied in Karachi, the largest city in Pakistan, on Friday to protest against Israel's recent and repeated raids of Al-Aqsa mosque in occupied Jerusalem and its assaults against Palestinians.
The pro-Palestinian protesters were holding the flag of Palestine along with the flag of Pakistan and banners that read, "With our souls, with our blood, we sacrifice for you al-Aqsa" and "Free Palestine."
For seven consecutive days and for eight times this month since last Friday, Israeli occupation forces have been raiding the Al-Aqsa mosque, attacking, beating, arresting and injuring hundreds of Muslim worshipers, mainly Palestinians.
The forces have been blockading the worshipers inside prayer halls in an attempt to empty the holy site of its worshipers to secure the entry of Israeli colonial settlers to mark the so-called Passover holiday.
However, the Muslims are also marking the holy month of Ramadan and they have been attacked inside the holy site while marking the holy month which started on April 2, 2022.
Earlier last Friday, the forces broke into the holy site and brutally attacked the worshipers who gathered to perform the Al-Fajr prayer, injuring around 153 and arresting 400.
Since that Friday, 3,670 Israeli colonial settlers broke into the holy site, performed Talmudic rituals and provoked Palestinians, while being totally backed by well-armed Israeli forces who attacked, arrested, beat, and injured worshipers during these days.
There had been calls by extremist Jewish groups to storm the compound this week in large numbers starting Sunday to mark the Passover and to perform a Passover sacrifice, in violation of the status quo agreements on religious practice at the site.