Palestine cause must highlight in educational institutes. Vice Chancellor Iqra University Dr. Waseem Qazi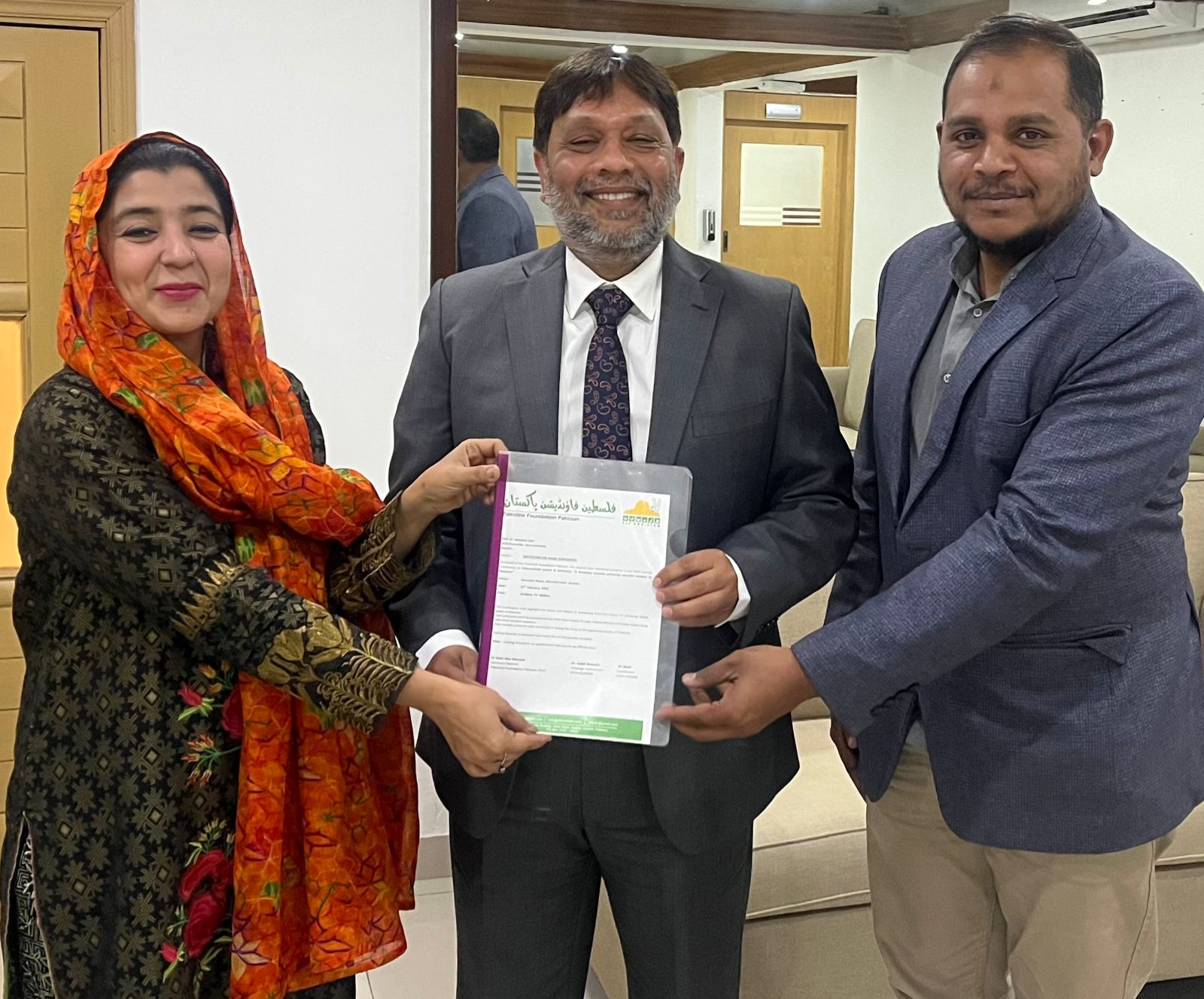 The Vice Chancellor of Iqra University Dr. Waseem Qazi has said that the issue of Palestine needs to be highlighted in educational institutions. He expressed these views during a meeting with the delegation of Palestine Foundation Pakistan (PLF).
He said that Quaid-e-Azam Muhammad Ali Jinnah and Allama Iqbal had made it clear to the Muslims of the subcontinent before the establishment of Pakistan that the Palestine cause is a universal human and Islamic cause. He further said that it is the responsibility of all of us to let us continue the mission of the founder of Pakistan and spread the message of the leader to future generations.
The delegation of Palestine Foundation Pakistan thanked Dr. Waseem Qazi and invited him to participate in the International Palestine Conference, which he accepted and assured that he would participate in the conference and do his best for the oppressed Palestinian people.
Dr. Sadaf Mustafa and Dr. Sabir Abu Maryam participated in the delegation.