Palestine Conference held in Quetta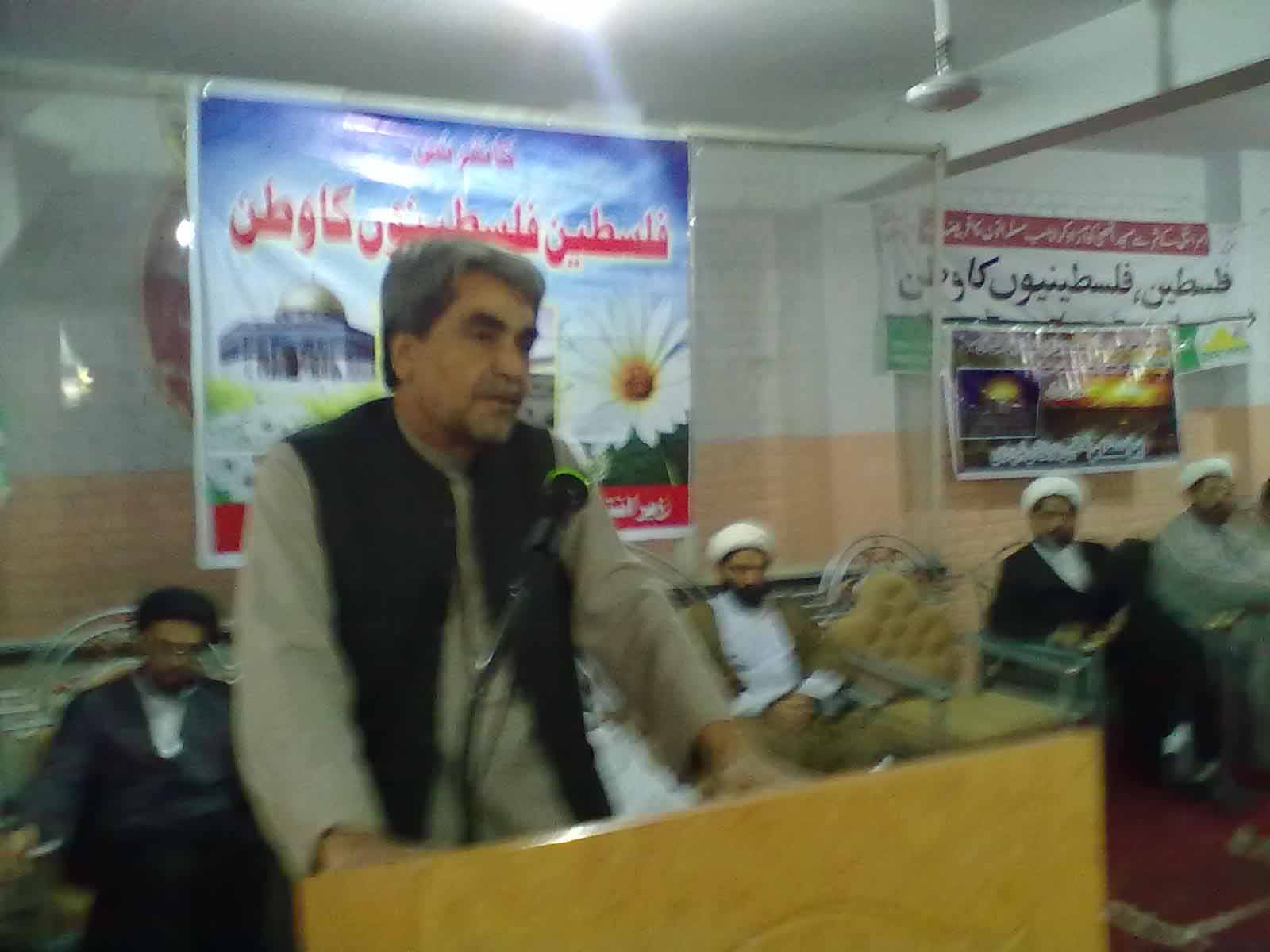 Palestine Foundation Balochistan chapter organized a conference on "Palestine is the country of Palestinians" in Quetta.
Allama Maqsood Ali Domki of Majlis-e-Wahdat-e-Muslimeen presided over the conference. Khudae Dad Khan of Awami National Party was the chief guest. Apart from them, Mohammad Yousuf Notezai of Jamhoori Watan Party, Abdu Rauf Sasoli, MWM's Syed Hashim Mousavi, and known religious scholar Agha Mubashiri spoke at the conference. They said that Palestine's liberation was in sight.
They said that world's nations were getting united against the Zionist regime of Israel and soon Palestine would get their legitimate rights including statehood.The speakers at the conference further said that sons of Quetta had sacrificed their lives during al Quds rally for the sake of freedom of Palestine and al Quds. They said that the sacred blood of the martyrs would help bring the elimination of Israeli regime soon. They said that revolutions being brought about in Arab world are a harbinger of freedom for Palestine and Palestinians. They said that weave of Islamic awakening in Middle East and North Africa is tantamount to death of Israel.Mehdi Shuja, internationally recognized qari of Quran belonging to Mashhad recited the verses from Holy Quran and Noor Zehra recited tawasheeh.