Palestine Foundation announces weeklong programs to mark Nakba anniversary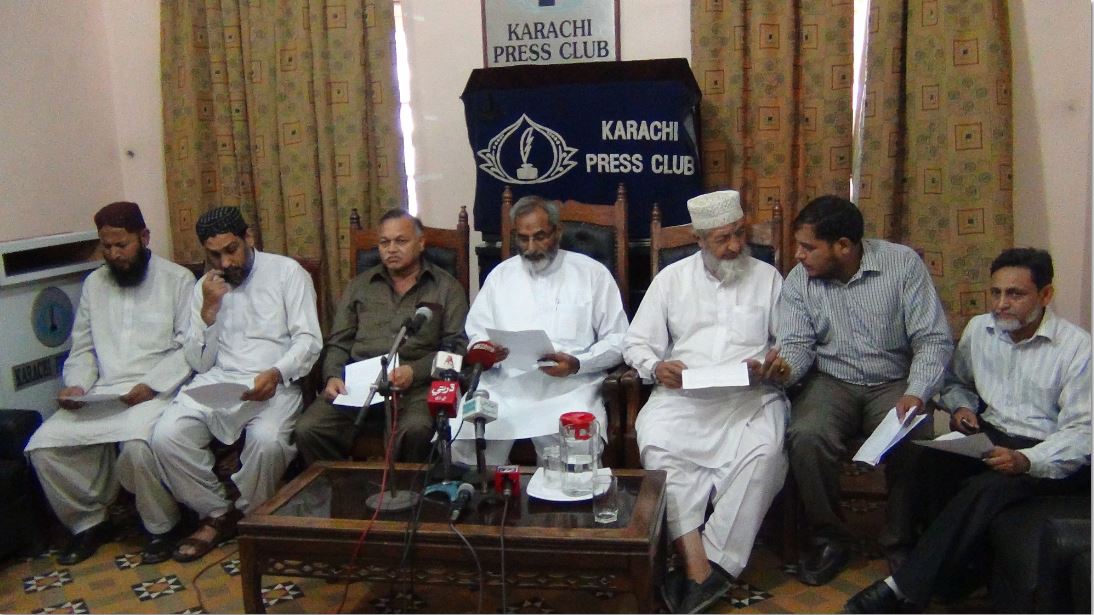 Palestine Foundation (PLF) Pakistan has announced on Thursday a weeklong program to commemorate the anniversary of Nakba (Catastrophe Day).
"Notorious Zionist terrorists imposed an illegitimate state of Israel on the sacred land of Palestine by massacring Palestinians and forced them to leave their homeland in May 1948 and that day was called Nakba Day in the history of Palestine," said Sabir Karbalai, spokesman for the PLF at a joint press conference of his PLF's central committee of patrons.
The PMLN's Azhar Shah Hamdani, Jamaat-e-Islami's Mohammad Hussain Mehnati & Muslim Parvez, MWM's Allama Sadiq Raza Taqvi, Allama Qazi Ahmed Noorani and Aqeel Anjum of the JUP, Mehfooz Yar Khan of the Awami Muslim League, Human rights activist Shehzad Ahmed and Allama Shaukat Mughal Qadri, also spoke at the joint press conference. They all are part of the PLF's central committee.
They said that the Nakba week would begin on Friday May 9 when pro-Palestinian Muslims would stage a demonstration outside Memon Masjid Bolton Market. Students of religious seminaries will stage a rally in front of Karachi Press Club on May 13. Same day, an All Parties Conference will be held in Quetta.
On May 15, an APC will be held at KPC in Karachi where speakers will elaborate on the legitimate rights of Palestinians. Same day a seminar on Palestinians right to return to Palestine will be held in Islamabad. On May 15, demonstrations and rallies will be staged in Lahore, Multan, Hyderabad and other parts of the country. From May 9 to 15, conferences and exhibitions would also be held.
PAKISTANI POLITICIANS CONDEMN ISRAEL AS FAKE AND ILLEGITIMATE STATE
KARACHI (PNIC):- Speakers at al-Quds seminar in Islamabad have condemned the Zionist regime of Israel over its crimes against humanity and some declared that Israel is nothing but an illegitimate and fake nation-state. (more…)
Hamas Leader thanks Pakistani nation over support to Palestine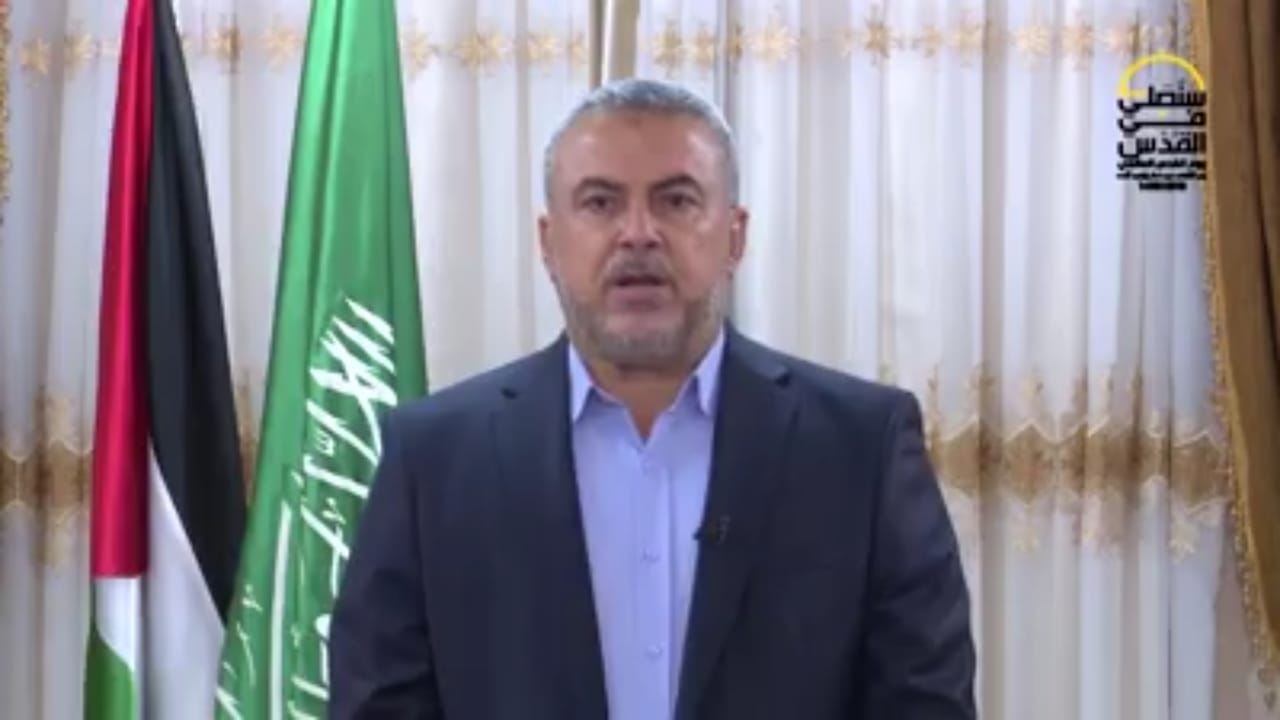 GAZA (PNIC):-Hamas deputy chief Ismail Ramzan thanked Azadi-e-Quds Tehreek and Palestine Foundation Pakistan over their support to the Palestine cause and huge participation of Pakistanis in the Intrenational Quds Day rallies across Pakistan.
PLF's Two Day Pictorial Exhibition held on Quds Day
KARACHI (PNC):-A 2-day pictorial exhibition was held on main M.A. Jinnah Road Karachi on Quds Day on Friday where thousands of people visited and expressed solidarity with Palestinians.
The Quds Day Return Exhibition was organized by Palestine Foundation Pakistan (PLF).