Palestine Foundation appeals to people to participate in Gaza Million March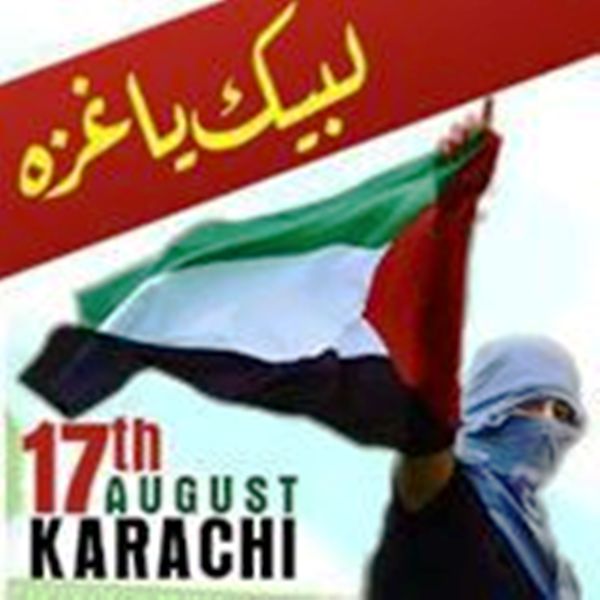 Palestine Foundation of Pakistan (PLF) has appealed to Karachi'ites to largely attend the Gaza Million March being held on Sunday August 17 to express solidarity with defenseless oppressed Palestinians of Gaza.
 Muzaffar Hashmi, Pirzada Azhar Hamedani, Allama Sadiq Raza Taqvi, Allama Qazi Ahmed Noorani,
Mehfooz Yar Khan and Sabir Karbalai of the PLF also announced that PLF would hold a pictorial exhibition near Shahrah-e-Quaideen Flyover on Shahrah-e-Faisal.
They appealed to people to join the "Gaza Million March" and also visit the camp of pictorial exhibition in which they would see plights of Palestinians of Gaza in huge photos.
They asked people to renew their pledge and love for Palestinians, their liberation and establishment of an independent state with al-Quds as its capital.