Palestine Foundation urges UN, OIC, to take practical steps against Israel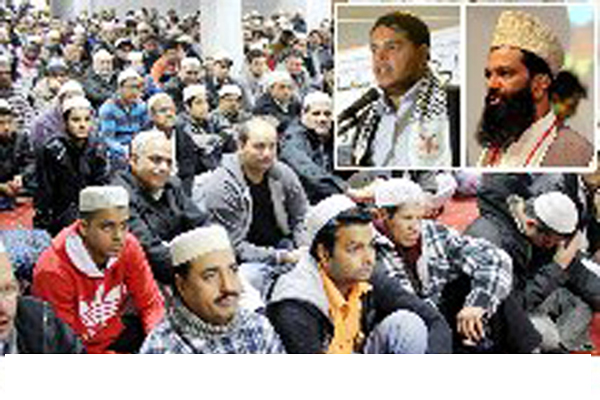 Palestine Foundation of Pakistan (PLF) has demanded of the United Nations and Organisation of Islamic Conference to adopt practical measures against Israel for its aggression on Gaza.
Allama Qazi Ahmed Noorani and Sabir Karbalai of the PLF made this demand speaking to the supporters inside Masjid-e-Rehmania Liaquatabad during Friday prayers.
 
They said that Zionist army's aggression on Gaza has gone unnoticed to date because the Muslim governments turned a deaf ear to the pleas of oppressed Palestinians of Gaza.
 
The urged the Islamic Ummah to rise for the defence of Bait ul Muqaddas and for the sake of occupied Palestine. They said that innocent children, women and elderly people were also besieged in Gaza by the Zionist army.
 
They rejected the argument that Zionists reacted to rocket attacks saying that occupation of Palestine by the Zionists has evoked a defensive war by the Palestinians so Israeli claim to reaction was against the factual position.