Palestine Foundations appeals to Muslims to donate for Gaza wholeheartedly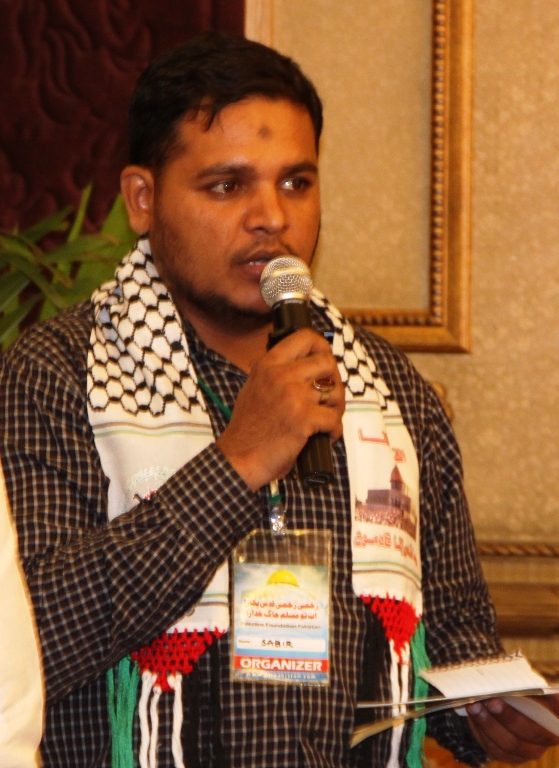 Palestine Foundation (PLF) Pakistan has appealed to the Muslims to observe Eid with simplicity and donate for oppressed Palestinians of Gaza wholeheartedly.
The PLF's patron committee that met here on Monday appealed to the Islamic world to extend all out help and assistance to the defenseless people of Gaza forthwith.
Muzaffar Hashmi, Pirzada Azhar Hamedani, Allama Sadiq Raza Taqvi, Allama Qazi Ahmed Noorani, Mehfooz Yar Khan and Sabir Karbalai of the PLF attended the meeting. They condemned the Israeli aggression on Gaza.
They said that more than 500 Palestinians mostly children were martyred in unjustifiable unilateral Zionist Israeli war on besieged Gaza since July 8 to date. They said that United States and United Nations have been awakened from the slumber when Islamic resistance fighters killed aggressor Israeli army cops. They condemned the U.S. for sending its soldiers to fight against Gaza.
They congratulated the Islamic resistance fighters for capturing Shaol Aron, an enemy soldier, and killing the attacking army of illegitimate state of Israel. They congratulated Hamas, Islamic Jihad, Hezbollah and Popular Front for the Liberation of Palestine for their success against the Zionist aggressor in the region. They said that Islamic resistance changed the balance of power in favour of the oppressed Palestinians, Arabs and Muslims.