Palestine is the core issue of humanity, Bishop Gulfam Javed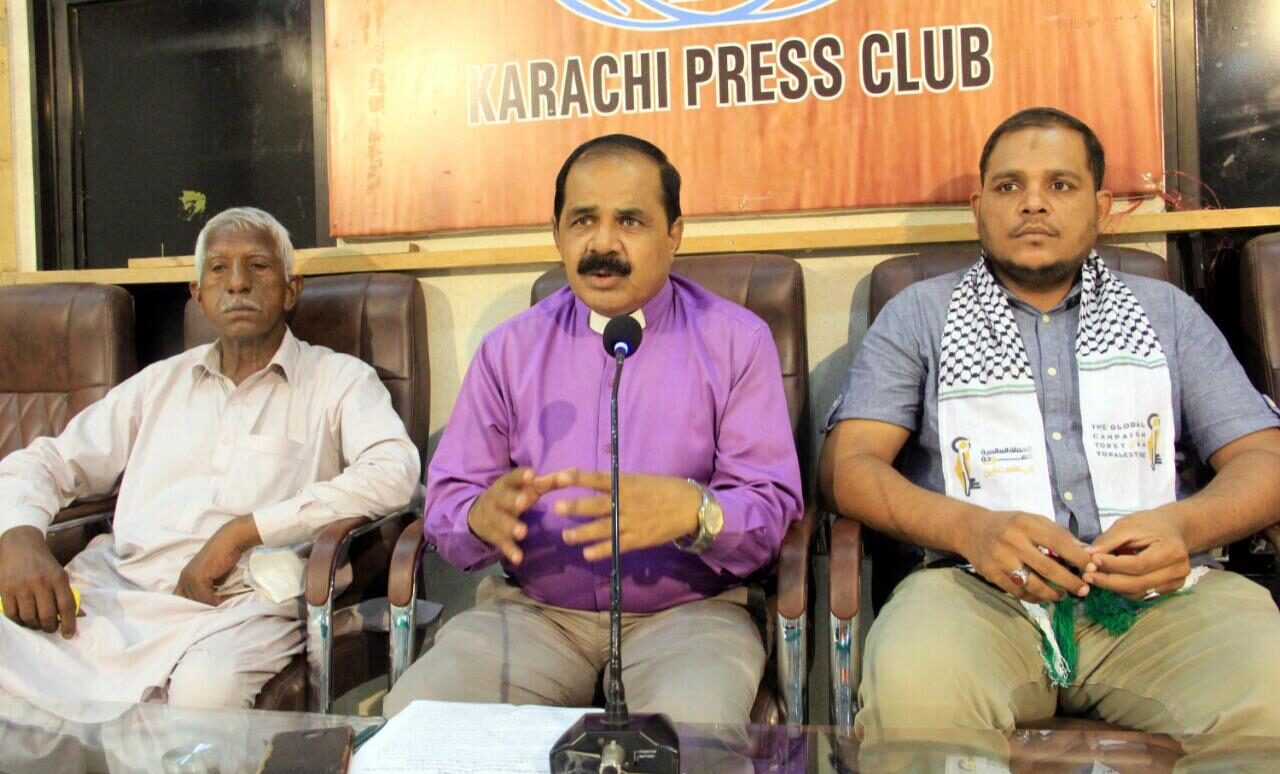 KARACHI (PNIC): In a joint press conference at Karachi Press Club, Bishop Gulfam Javed of Pakistan United Bishop council and Secretary General of Palestine Foundation Pakistan Dr. Sabir Abu Maryam said that the issue of Palestine is not only an issue of Palestinians but it is an issue of all humanity. We are with all the oppressed people of world.
The two leaders condemned the criminal actions of the Zionist regime in occupied Palestine and said that all religions teach peace and love, so it is our religious and human duty to condemn terrorism and aggression.
Bishop Gulfam Javed, President of the Pakistan United Bishops council, said that Pakistan's minority community supports the oppressed people of Palestine in accordance with the ideas of Quaid-e-Azam Muhammad Ali Jinnah. We will celebrate the last Friday of Ramadan as Al-Quds Day, in a world where we will continue to support every oppressed person from the point of view of humanity. He appealed to Pakistanis belonging to all minority communities in Pakistan to celebrate the last Friday of Ramadan as Al-Quds Day.
Both leaders call on the government of Pakistan to hold official celebrations on Al-Quds Day under the principles of Quaid-e-Azam Muhammad Ali Jinnah.
The speakers said that the minority community of Pakistan would be at the forefront of countering all conspiracies against Pakistan.
Bishop said that the city of Jerusalem is equally important not only for Muslims but also for the followers of Christianity, but the Zionists have made it a habit to desecrate holy places.
He strongly condemned the recent desecration of Muslim holy places around the first qiblah of Muslims in Jerusalem and said that Palestine belongs to the Palestinian Arabs and the occupiers of Palestine has no right to the holy places.
He appreciated the services of Palestine Foundation Pakistan and expressed his determination that the minority community in Pakistan would stand by Palestine Foundation for the cause of Palestine.