Palestinian administrative detainee in Israeli prisons continues hunger strike for 24th day in row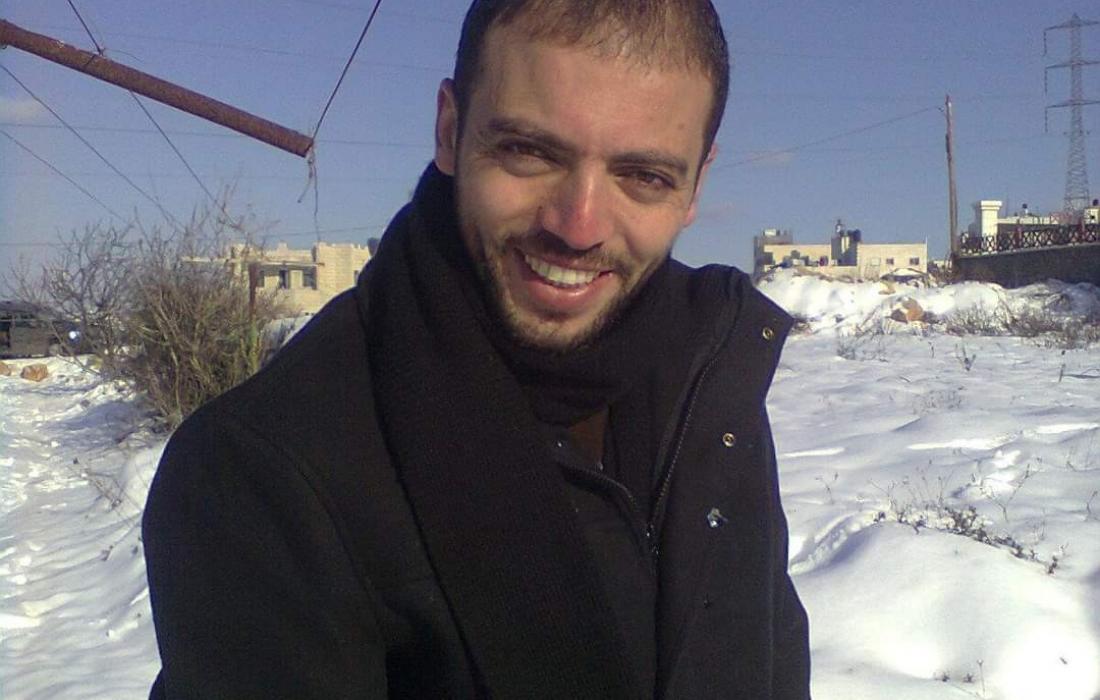 Occupied Palestine – Palestinian administrative detainee in Israeli prisons, Khalil Awawdeh, continues his open-ended hunger strike for 24th day in a row.
The Palestinian Commission of Detainees' and ex-Detainees' Affairs said today that Awawdeh has been on a hunger strike for 24 days.
His move came in protest of his unfair administrative detention without a charge or trial by Israeli occupation authorities.
'Israel' detained Awawdeh, a 40-year-old resident of the southern occupied city of Hebron, on December 27, 2021.
Since March 3, he has been on an open-ended hunger strike for 24 consecutive days.
'Israel' holds Awawdeh at the Ofer prison, in western Ramallah in the occupied West Bank.
The Commission noted his health condition is deteriorating severely.
He is constantly feeling cold and suffers from inability to move for some time.
He also suffers from headache, powerful fatigue and exhaustion.
Besides, he has lost over 9 kilograms of his weight.
On the 11th day of his hunger strike, the Ofer administration transferred him to solitary confinement.
The Ofer administration also prevents Awawdeh from taking a daily walk outside the cell.
Moreover, Awawdeh has previously spent a total of 12 years in Israeli prisons for resisting the occupation.
The 12 years included 5 years of administrative detention.
'Israel' released him on June 30, 2016. He is married and a father of four girl children.
Last year, over 45 Palestinian detainees also started hunger strike in protest against Israel's detention without charges or trials.
Administrative detention is illegal under international law.