Palestinian administrative detainees continue comprehensive boycott of Israeli courts for 97 days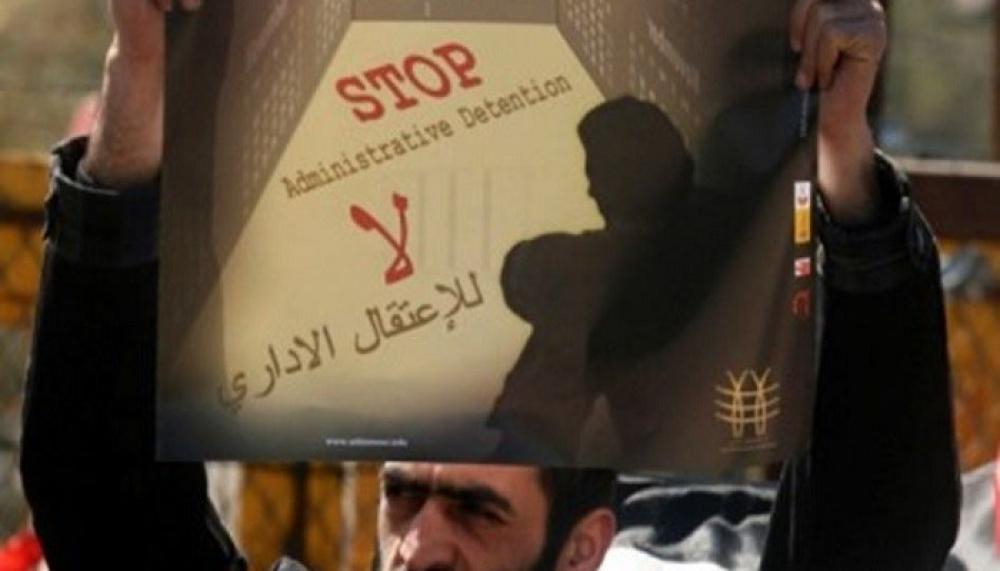 Occupied Palestine,  – Hundreds of Palestinian detainees in Israeli jails have completed over three months in their collective boycott of Israeli military courts as part of their efforts to end their administrative detention.
Under the campaign "Our Decision is Freedom…No to Administrative Detention," over 490 Palestinian administrative detainees continue their efforts demanding the cancelation of their detention without charge or trial.
Last January, the Palestinian administrative detainees declared several escalatory steps to put an end to their arbitrary detention.
These steps include the refusal to show up for their military court hearings and boycott of all judicial procedures relating to administrative detention.
In March, the Israeli authorities issued at least 195 administrative detention orders against Palestinian citizens.
According to Palestinian statistics, about 4,850 Palestinians, including 34 women and 160 children, are currently languishing in Israeli detention jails.
Among them, close to 500 Palestinians are currently being held under Israel's illegal policy of administrative detention, under which prisoners can be held for renewable six-month periods without charge or trial.