Palestinian child shot dead by Israeli forces during raid near Jenin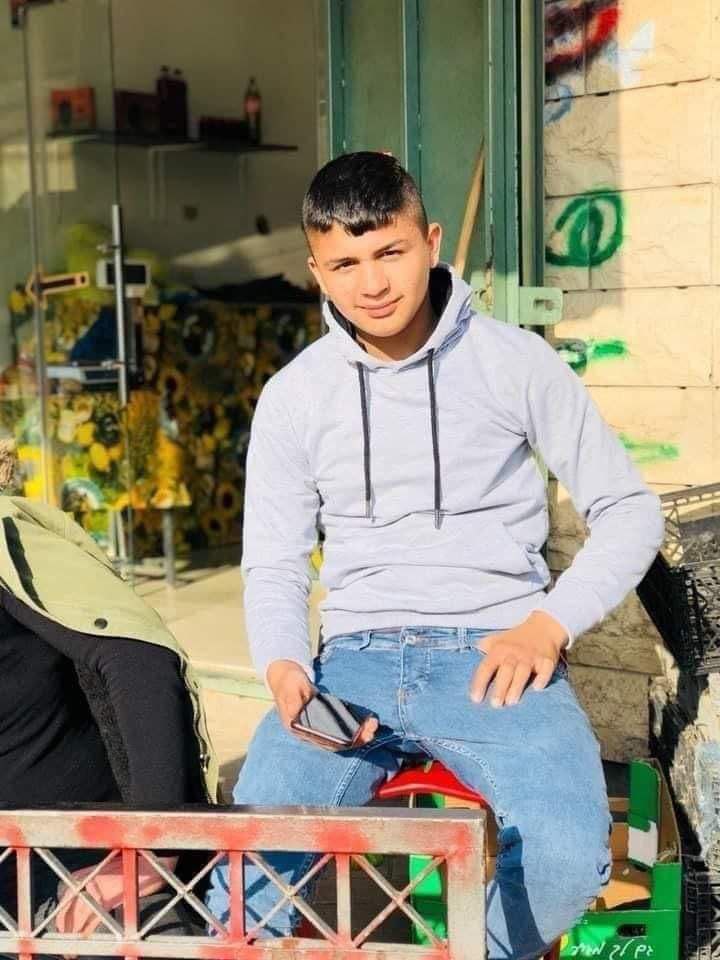 Jenin – Israeli occupation forces shot dead a Palestinian child in the early morning hours of Sunday during a raid of Burqin village West of Jenin in the occupied West Bank where another freedom fighter was killed by the forces during the same raid.
The 16-year-old Yousef Mohammad Soboh was shot dead by the Israeli forces in the predawn of Sunday during a raid of Burqin village.
On Sunday, the Israeli forces shot dead four Palestinian freedom fighters during raids near Jenin and Jerusalem.
Israeli raids were reported to have taken in Burqin, Qabatiya, Kafr Dan, Biddu and Beit Anan, with gunfire exchanged.
The Palestinian Islamic Jihad said that one of the martyrs was a member of the group, Osama Soboh from Jenin.
The three others were said to be members of Hamas from Biddu village and killed in Beit Anan: Ahmad Zahran, Mahmoud Hmeidan, and Zakaria Bedwan and the occupation has seized their bodies.
Later, it was reported that another fifth Palestinian, Yousef, was killed during the raids, as the Israeli forces raided the village of Burqin and sealed off a house, sparking clashes with its residents, firing live bullets and injuring at least 8 and killed two, including Osama and Yousef, whose body was also seized by the forces.