Palestinian citizens injured in Israeli raids in West Bank, Jerusalem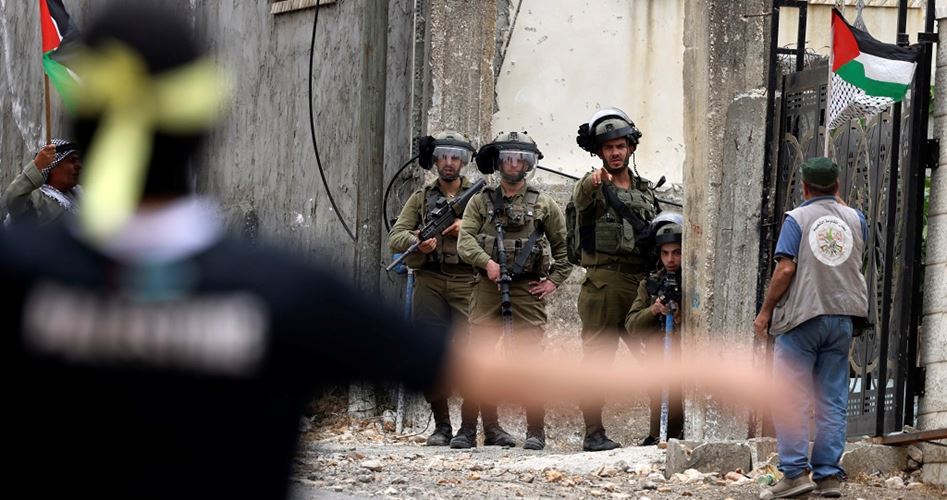 RAMALLAH, (The Palestine Information Centre)Dozens of Palestinian citizens were injured on Friday after Israeli occupation forces (IOF) quelled the anti-settlement marches in several areas of the West Bank.
Clashes were reported between Palestinian youths and the IOF after the Israeli soldiers fired live bullets, rubber-coated metal bullets, and tear gas bombs at Palestinian protesters in Kafr Qaddoum village in Qalqilya and in Beita and Beit Dajan villages in Nablus.
Three Palestinian citizens were injured by the IOF live bullets, while dozens suffered breathing problems in Kafr Qaddoum.
In a related development, clashes were reported between Palestinian youths and Israeli police after an Israeli force stormed Shufat refugee camp, northeast of Occupied Jerusalem.
Media sources reported that dozens of Palestinian citizens suffered breathing problems after Israeli police fired tear gas bombs at Palestinian citizens and their houses in Shufat refugee camp.
In another development, several Palestinian citizens suffered breathing problems after the Israeli soldiers fired tear gas bombs at Palestinian houses in Qaryut village, south of Nablus, to facilitate the Jewish settlers' raid into the water spring of the village