Palestinian delegation meeting with Senator Mushahid Hussain Syed, discussing the Palestinian issue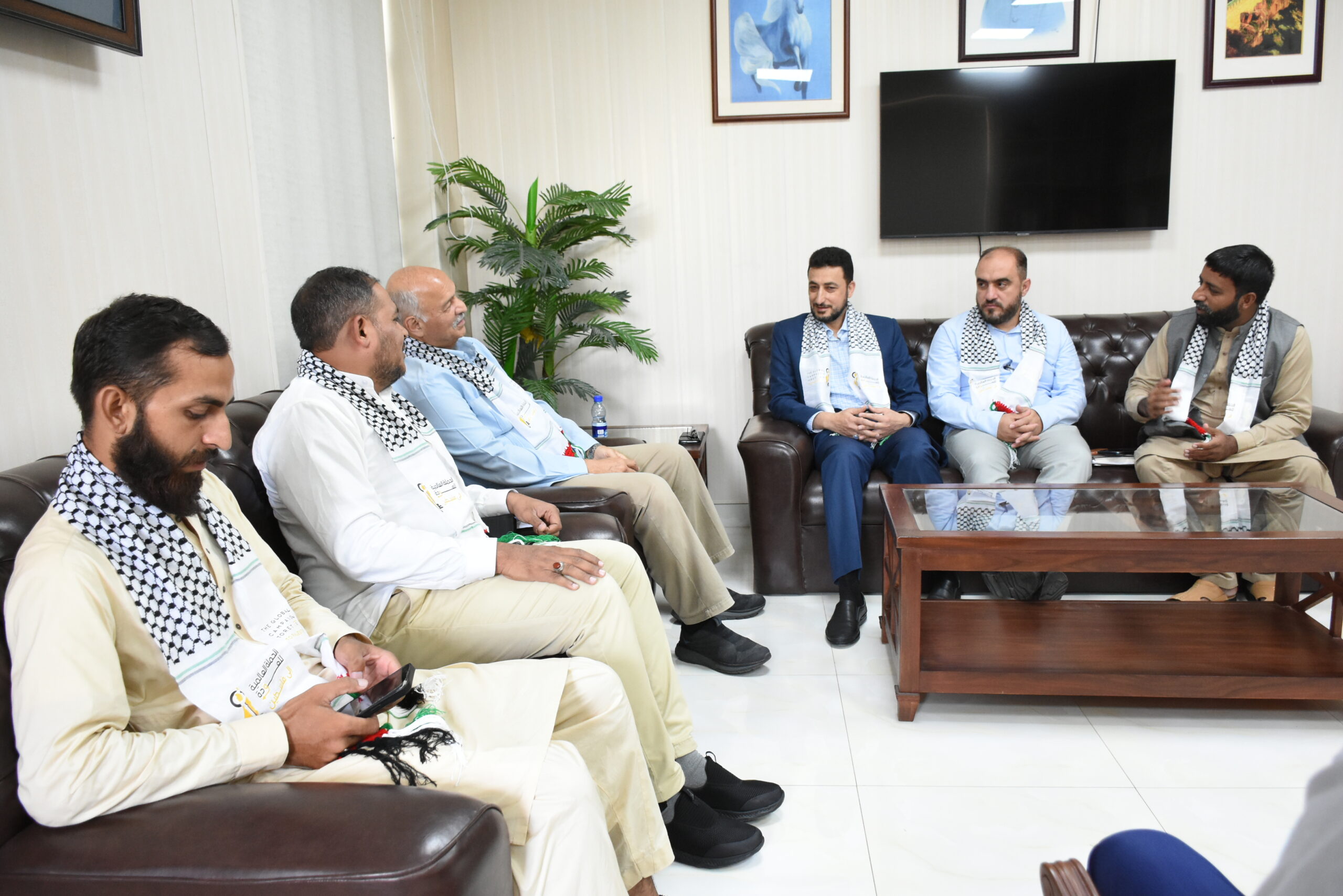 ISLAMABAD (The Palestine Information Centre) On the invitation of Palestine Foundation Pakistan (PLF), the Palestinian delegation met Pakistan's well-known politician and Senator Mushahid Hussain Syed in Islamabad. Senator Mushahid Hussain welcomed the Palestinian delegation and extended a warm welcome.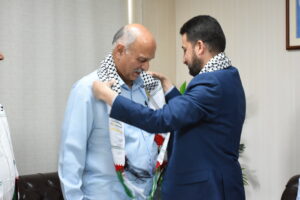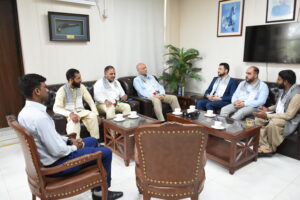 The Palestinian delegation was led by the President of the Majlis Ulama of Palestine, Sheikh Adeeb Yasirji, while he was accompanied by the Secretary General of the Global Campaign to Return to Palestine, Sheikh Yusuf Abbas, and the Secretary General of the Palestine Foundation Pakistan, Dr. Sabir Abu Maryam.
The participants of the Palestinian delegation said that Pakistan is a great country whose leaders, Quaid-e-Azam Muhammad Ali Jinnah and Allama Iqbal, were at the forefront of supporting the Palestine issue even before the establishment of Pakistan. They said that personalities like Senator Mushahid Hussain are a great blessing to Pakistan. They also gave a briefing on the recent events of the Jenin camp while discussing the latest situation of the Palestine issue.
Senator Mushahid Hussain Syed said that Pakistan is the only non-Arab country that has participated in two Arab-Israeli wars. He said that today Israel is suffering from severe depression and is becoming weak. The struggle of the Palestinian people is admirable. We are with the Palestinian people. He praised the efforts of the Palestine Foundation in Pakistan.
At the end of the conversation, the Palestinian delegation also presented Mushahid Hussain with a Palestinian scarf and other gifts.