Palestinian delegation met Kashmiri Hurriyat leader Sheikh Abdul Mateen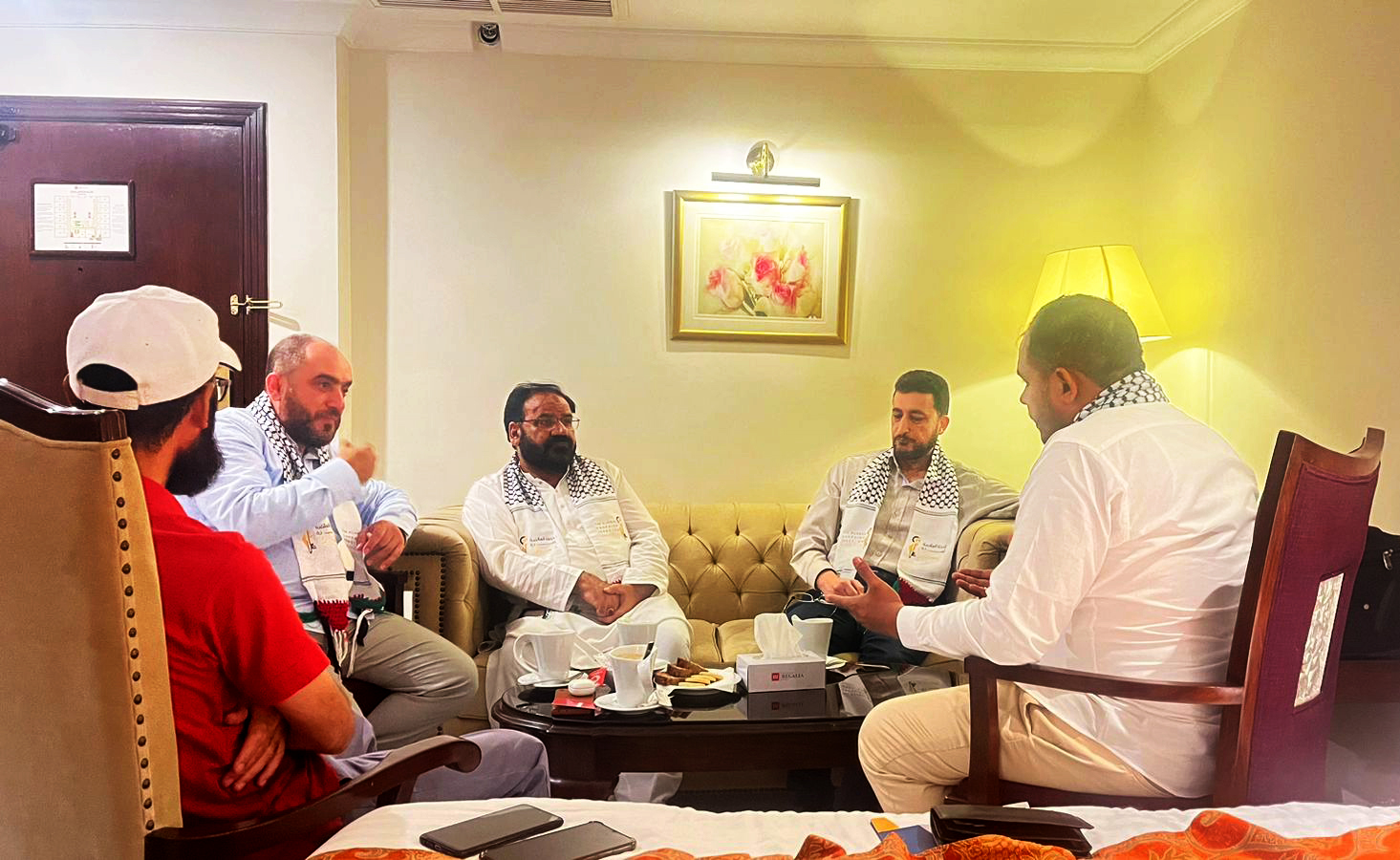 ISLAMABAD (The Palestine Information Centre) On a visit to Pakistan on the invitation of Palestine Foundation Pakistan (PLF), the Palestinian delegation met the Chairman of All Parties Hurriyat Conference Kashmir Sheikh Abdul Mateen in Islamabad.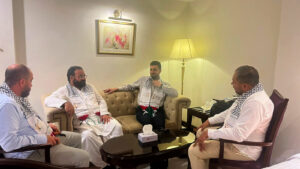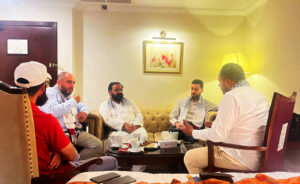 The Palestinian delegation was led by the President of the Majlis Ulama of Palestine, Sheikh Adeeb Yasirji, while he was accompanied by the Secretary General of the Global Campaign to Return to Palestine, Sheikh Yusuf Abbas, and the Secretary General of the Palestine Foundation Pakistan, Dr. Sabir Abu Maryam.
Sheikh Abdul Mateen welcomed the Palestinian delegation and informed about the latest situation in Occupied Kashmir.
Sheikh Adeeb Yasirji said that we are aware of the atrocities in Kashmir in Palestine. He said that the pain of Kashmir and Palestine is the same. We are with the Kashmiri brothers and we know that the Kashmiri people are always with the cause of Palestine.
He strongly condemned Indian atrocities in Kashmir. On this occasion, a gift of a Palestinian scarf was also presented to the Kashmiri Hurriyat leader