Palestinian detainee in Israeli jails enters 61st day of hunger strike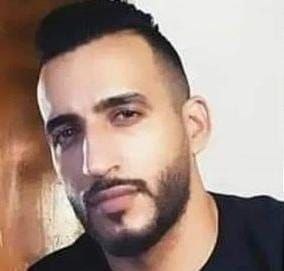 Occupied Palestine – The Palestine Prisoner's Society (PPS) said that the Palestinian detainee in Israeli jails Kayed Fasfous has entered his 61st day of hunger strike against his administrative detention without a charge or trial.
The PPS said that Fasfous was transferred last week to an Israeli hospital from the prison of Al-Ramla Clinic, as his health has been deteriorating.
Fasfous, who is a father of one, was arrested several times before, the last one was in July 2020. In 2017, he also entered a hunger strike in protest against his administrative detention in Israeli jails without a charge or trial.
32-year-old Fasfous, from Dura town in Hebron, is the longest hunger-striking prisoner among 5 others, as a around 40 Palestinian detainees started hunger strike since the start of 2021, in protest against Israel's detention without a charge or trial.
The 5 hunger-striking prisoners are:
•Alaa Al-A'raj
•Miqdad al-Kawasma
•Hisham abu Hawash
•Rayek Bisharat
•Shadi abu Akaer
Administrative detention is illegal under international law, however, the occupation state uses it to repress the Palestinian people.
'Israel' routinely uses administrative detention and has, over the years, placed thousands of Palestinians behind bars for periods ranging from several months to several years, without charging them, without telling them what they are accused of, and without disclosing the alleged evidence to them or to their lawyers.
Thus, the hunger strike is a method of a non-violent resistance which the prisoners use to protect their lives and their fundamental rights and a response to the occupation racist policies which they face in the prisons.
The Palestinian Prisoner Society (PPS) said on Tuesday that there are 4650 Palestinian prisoners held in 23 Israeli prisons, and detention and interrogation centers, including 200 minors and 40 women.