Palestinian injured during Abu Dis clashes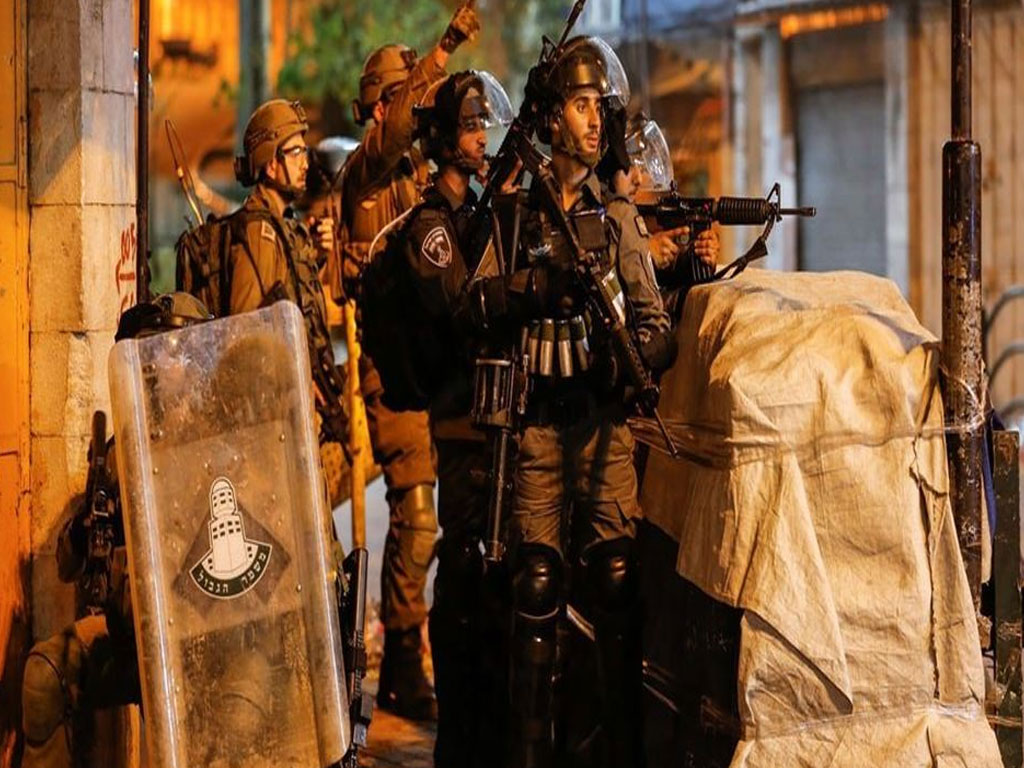 OCCUPIED JERUSALEM – A Palestinian young man was injured when clashes erupted in Abu Dis town, east of Occupied Jerusalem, on Tuesday evening.
The clashes broke out when Israeli police forces stormed the town amid heavy firing of metal bullets.
At least one young man was shot and injured in the head during the events.
Israeli forces also stormed al-Ram town amid heavy firing of teargas bombs, and carried out a raid campaign into several local homes.
A young man was detained during the raids.
Similar clashes erupted in Burqa town after Israeli occupation forces (IOF) stormed the area and erected a military checkpoint at its entrance.
Teargas and sound bombs were fired by the IOF during the clashes.
Meanwhile, the Jerusalemite prisoner Omar Muhaisen was placed in administrative detention for two months after serving his 12-month sentence.