Palestinian kids killed in Israeli raid before going to a school trip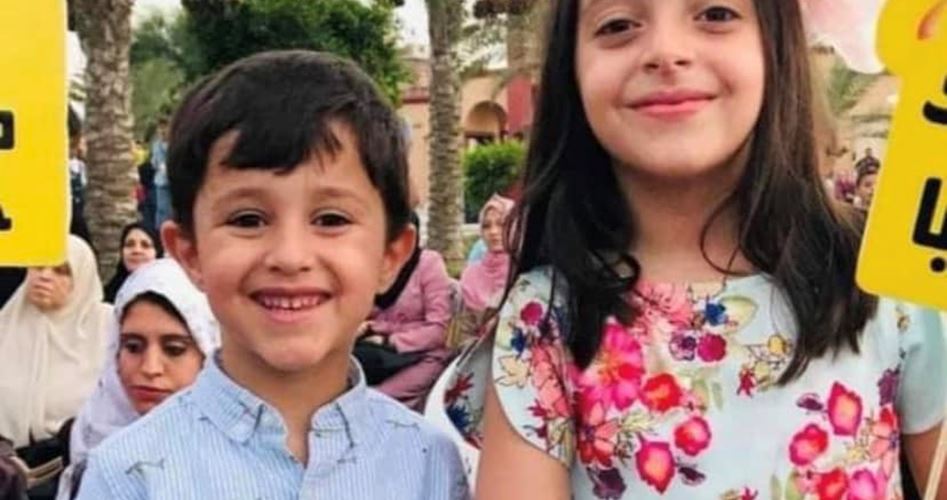 Mayar and Ali bought candies and food, prepared their clothes, and slept early on Monday night, looking forward to waking up the next day for a fun school trip in the Gaza Strip.
Around five hours before the trip, an Israeli air strike hit their home, taking the lives of the two siblings and their father.
A video circulating online shows the mother bidding farewell to the shrouded bodies of her children and husband lain on the ground.
"May God have mercy upon you … my soul, my children," she said, as her relatives try to pull her away and keep her from collapsing.
Mayar, 11, and her brother Ali, 8, are the children of Tareq Ibrahim Ezz el-Din, a Palestinian Islamic Jihad (PIJ) military commander.
Ezz el-Din, 48, is originally from Jenin in the occupied West Bank and was a former prisoner who was released from Israeli prisons as part of the Gilad Shalit prisoner exchange in 2011, which included the release of 1,027 Palestinian detainees.
Following his release, Ezz el-Din was banished to Gaza by the Israeli authorities.
The family was sleeping when an Israeli fighter jet targeted the entire floor of their residential building in al-Remal neighborhood in the center of Gaza City.
Fifteen Palestinians were killed in the first day of the attack, including three PIJ members, four children, and four women.
Over 20 others were wounded, including three children and seven women, some of whom are in serious and critical condition, according to the Palestinian Ministry of Health.
Mayar and Ali's teachers mourned the two siblings on social media.
"In this sad morning that our steadfast Strip is witnessing, and with grieving hearts, the Pioneers and Leaders School bids farewell to two of its innocent students, who were martyred as a result of the Zionist violent bombing of the Gaza Strip," Mayar and Ali's school posted on Facebook.
When they woke up, classmates who were to go on the same school trip as the siblings, were only told that it was cancelled, as their parents hesitated to tell them why.