Palestinian Land Day: Social media campaign kicks off by Palestine Foundation Pakistan (PLF)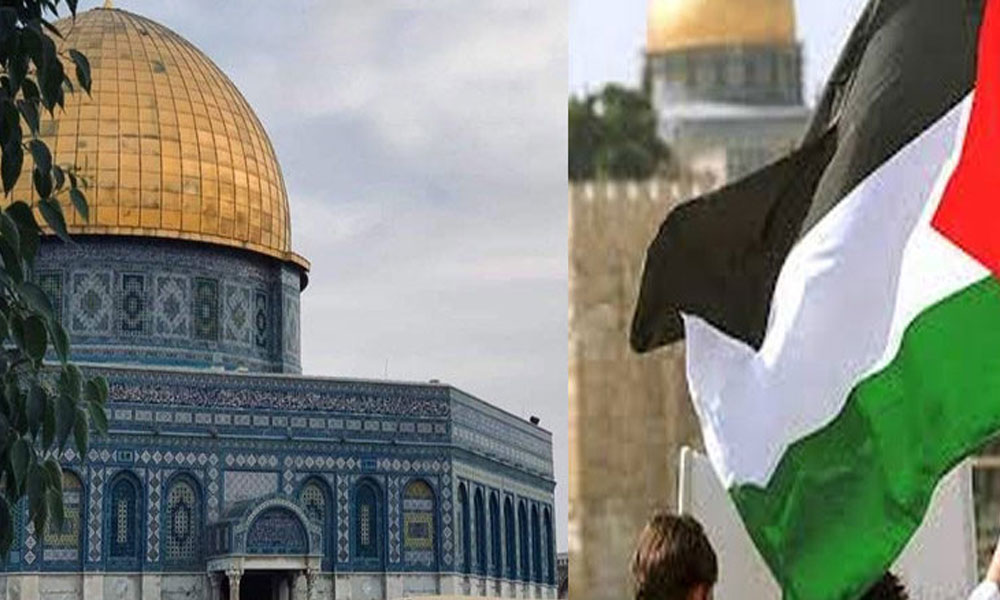 Karachi(PNIC) Palestine Foundation Pakistan (PLF) kicks off social media campaign in solidarity with oppressed people of Palestine and marking Palestinian Land Day anniversary. As per statement issued by the office of PLF, Sabir Abu Maryam Secretary General of Palestine Foundation Pakistan announces a social media campaign on occasion of Land Day of Palestine. He briefed in a statement that PLF asks with the political, religious and human rights activists, civil society members and public figures for recording a video solidarity clip on occasion of Land Day of Palestine on March 30. He said that due to the ongoing wave of Corona Virus (COVID19) in the country and facing lock down not possible to hold rallies and seminars but it is possible to record the video message of masses and published through the social media.
As per appeal of PLF senators, members of parliament and prominent figures have started sending video solidarity message for land of Palestine and these messages will be publish through the Facebook and twitter pages of PLF and Quds News Agency Pakistan from tomorrow March 29.
Noted that 30 March is the Land Day of Palestine and every year observed in Pakistan to supporting the right of return of Palestinians.