Palestinian leaders meeting with Mufti Gulzar Naimi at Jamia Naimiah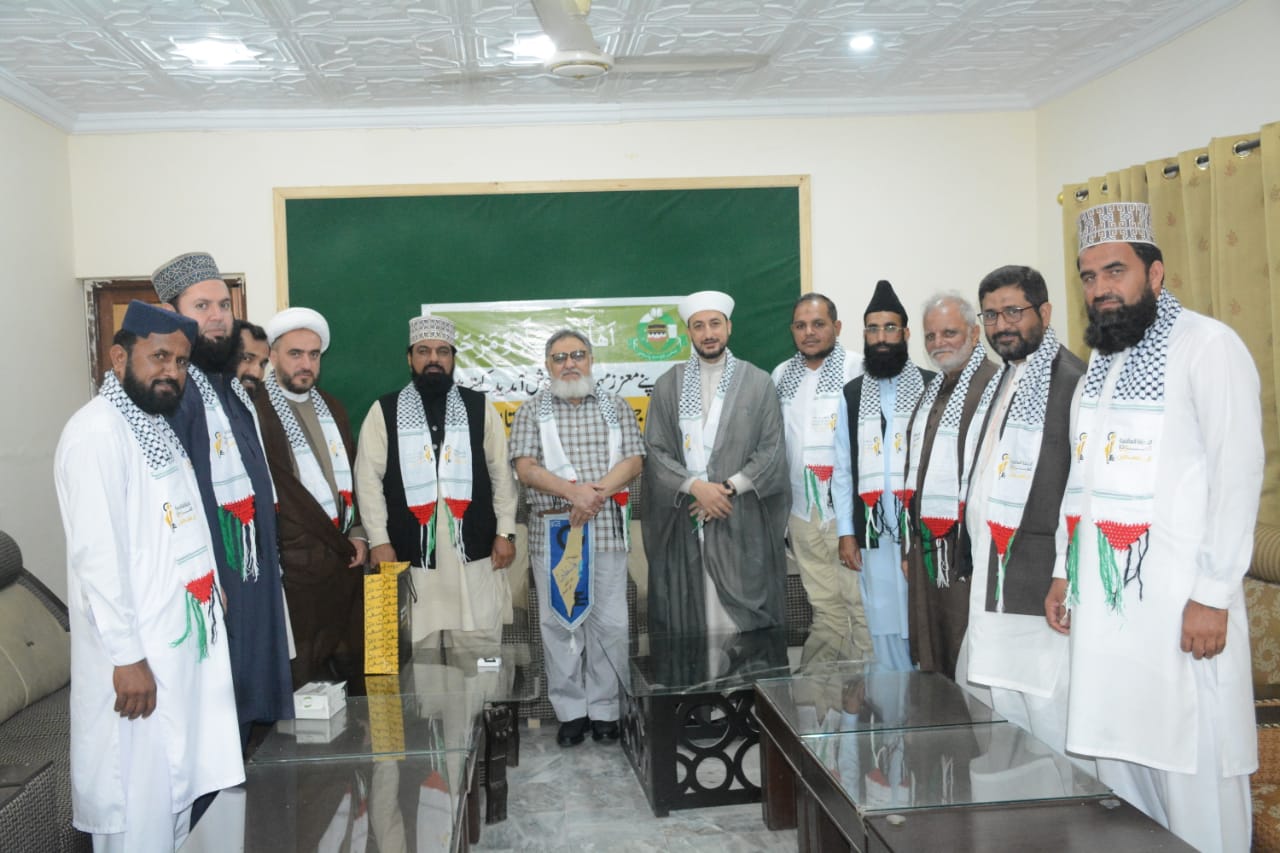 ISLAMABAD (The Palestine Information Centre) On the invitation of Palestine Foundation Pakistan (PLF), the Palestinian delegation visited Jamia Naimiah in Islamabad where they were received by Mufti Gulzar Naimi, head of Jamaat Ahley Haram. Scholars and muftis were also present with him on this occasion.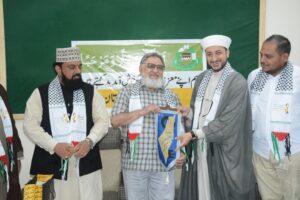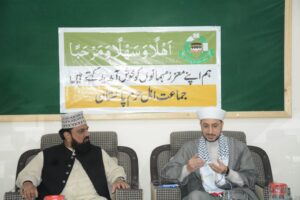 The Palestinian delegation was led by the President of the Majlis Ulama of Palestine, Sheikh Adeeb Yasirji, while he was accompanied by the Secretary General of the Global Campaign to Return to Palestine, Sheikh Yusuf Abbas, and the Secretary General of the Palestine Foundation Pakistan, Dr. Sabir Abu Maryam.
Mufti Gulzar Naimi while talking to the Palestinian leaders said that every citizen of Pakistan is with Palestine. We have always supported the cause of Palestine and will continue to do so.
The Palestinian leaders while talking said that we are happy that we are in the Pakistan of Quaid-e-Azam Muhammad Ali Jinnah and Allama Iqbal and the attachment and devotion of the people of Pakistan to Palestine is admirable. They said that with joint efforts and cooperation, Palestine will be free soon and we will all pray in Al-Quds Sharif in Palestine.
At the end of the ceremony, the Palestinian delegation presented Palestinian scarf to all the guests.