Palestinian mourners take part in funeral procession of youth killed by Israeli forces in Jenin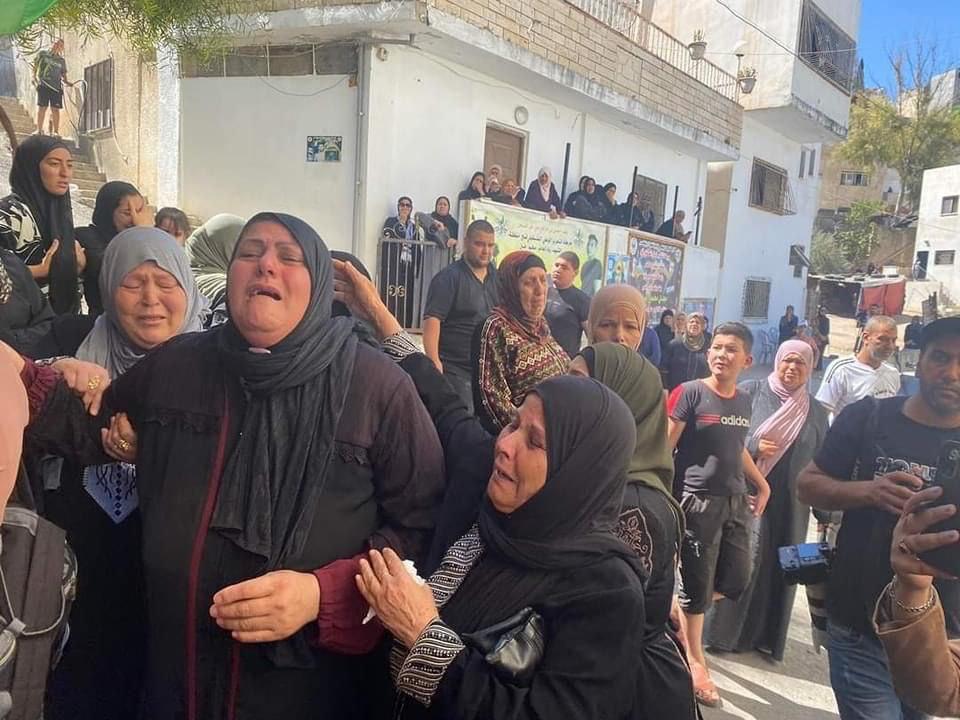 Hundreds of Palestinian mourners took part today in the funeral procession of a slain youth succumbed to wounds sustained by Israeli gunfire during an Israeli raid in Jenin city few days ago.
24-year-old Palestinian Hamad Abu Jelda succumbed, at dawn today, to wounds sustained by Israeli gunfire during an Israeli military raid in Jenin city last Tuesday.
Following his killing, mourners marched across the city of Jenin, protesting Israel's violations against the Palestinians.
Abu Jelda, a former detainee in Israeli prisons, is married, and was expecting his first baby before his shooting death.
Earlier on Tuesday, columns of Israeli military vehicles, along with a bulldozer, had raided the city of Jenin.
The Israeli forces also closed off all entrances, while breaking into several neighbourhoods.
They surrounded a building comprising 29 apartments and forced its residents out before starting to demolish and explode an apartment belonging to the Palestinian family of Raad Hazem who was shot and killed by Israeli forces for allegdly killing three Israeli settlers in a shooting operation in occupied Tel Aviv on April 7. Raad's father and brother are both wanted by Israeli occupation.
During Tuesday's furious raid, the Israeli forces injured 16 people, including Jelda, and killed a 29-year-old Palestinian, identified as Mohammad Musa Saba'na, according to the Health Ministry.