Palestinian prisoner in Israeli jails continue hunger strike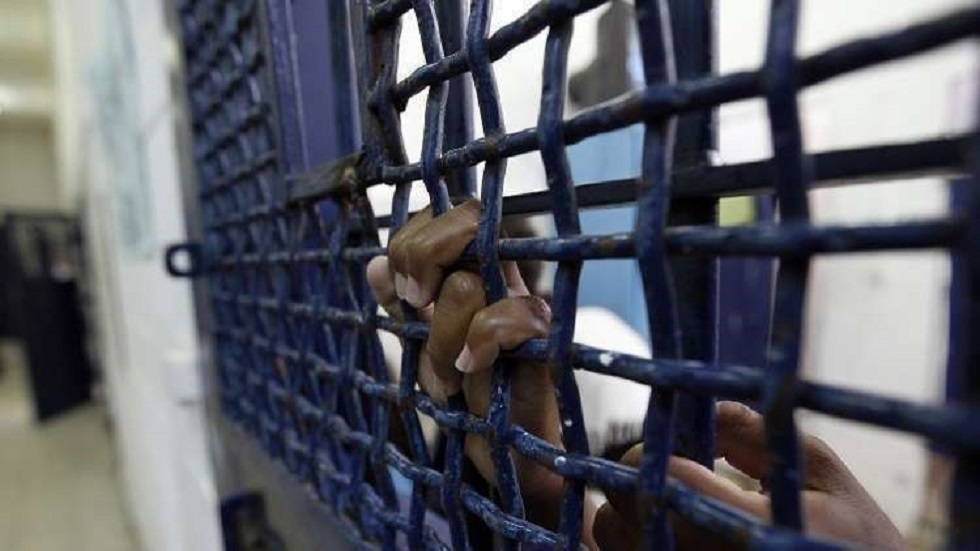 Occupied Palestine – 9 Palestinian prisoners remain in an open hunger strike in protest of their unfair administrative detention in Israeli jails without a charge or trial.
The Palestinian Commission of Detainees' and ex-Detainees' Affairs said on Tuesday that 9 Palestinians prisoners in Israeli jails continue their hunger strike; the longest hunger-striker is 40-year-old Salem Ziadat who has been on hunger strike for 37 days.
Until June 8, the number of the prisoners who started a hunger strike was 13, on June 12, the number became 12, and today, the number of the hunger-striking prisoners became 9.
The 9 hunger-striking prisoners are:
Akram Fasfous
Ahmad Hamamra
Kayed Fasfous
Yousef Al-Amer
Alaa Al-A'raj
Fadi Ammour
Salem Zeidat
Mujahed Hamed
Ra'fat Darawish
The hunger-striking detainees health condition is deteriorating, according to the Commission, as it said the detainees have been suffering of powerful fatigue, exhaustion, headache and weight loss
Around 40 Palestinian detainees started hunger strike since the start of 2021, in protest against Israel's detention without a charge or trial.
Administrative detention is illegal under international law, however, the occupation state uses it to repress the Palestinian people.
'Israel' routinely uses administrative detention and has, over the years, placed thousands of Palestinians behind bars for periods ranging from several months to several years, without charging them, without telling them what they are accused of, and without disclosing the alleged evidence to them or to their lawyers.
Thus, the hunger strike is a method of a non-violent resistance which the prisoners use to protect their lives and their fundamental rights and a response to the occupation racist policies which they face in the prisons.
There are 4,850 Palestinian political prisoners held in Israeli jails, among the prisoners are 540 administrative detainees held without charge or trial, 225 child prisoners and 41 female prisoners.
In June only, 615 Palestinians, including 92 minors and 24 women, were detained by Israeli occupation, while 100 administrative detention orders were issued.
In 2020 only, the Israeli occupation forces arrested 4,634 Palestinians, among them 543 children and 128 women, in addition to issuing 1,114 administrative detention orders.
By the end of March 2021, the number of Palestinian prisoners and detainees reached 4,450, including 37 women, 140 children, and 440 administrative detainees.
By the end of May 2021, the number of Palestinian prisoners and detainees in Israeli jails reached 4,277 Palestinians, including 435 administrative detainees.