Palestinians protest against Israeli settlers' raids of Al-Aqsa Mosque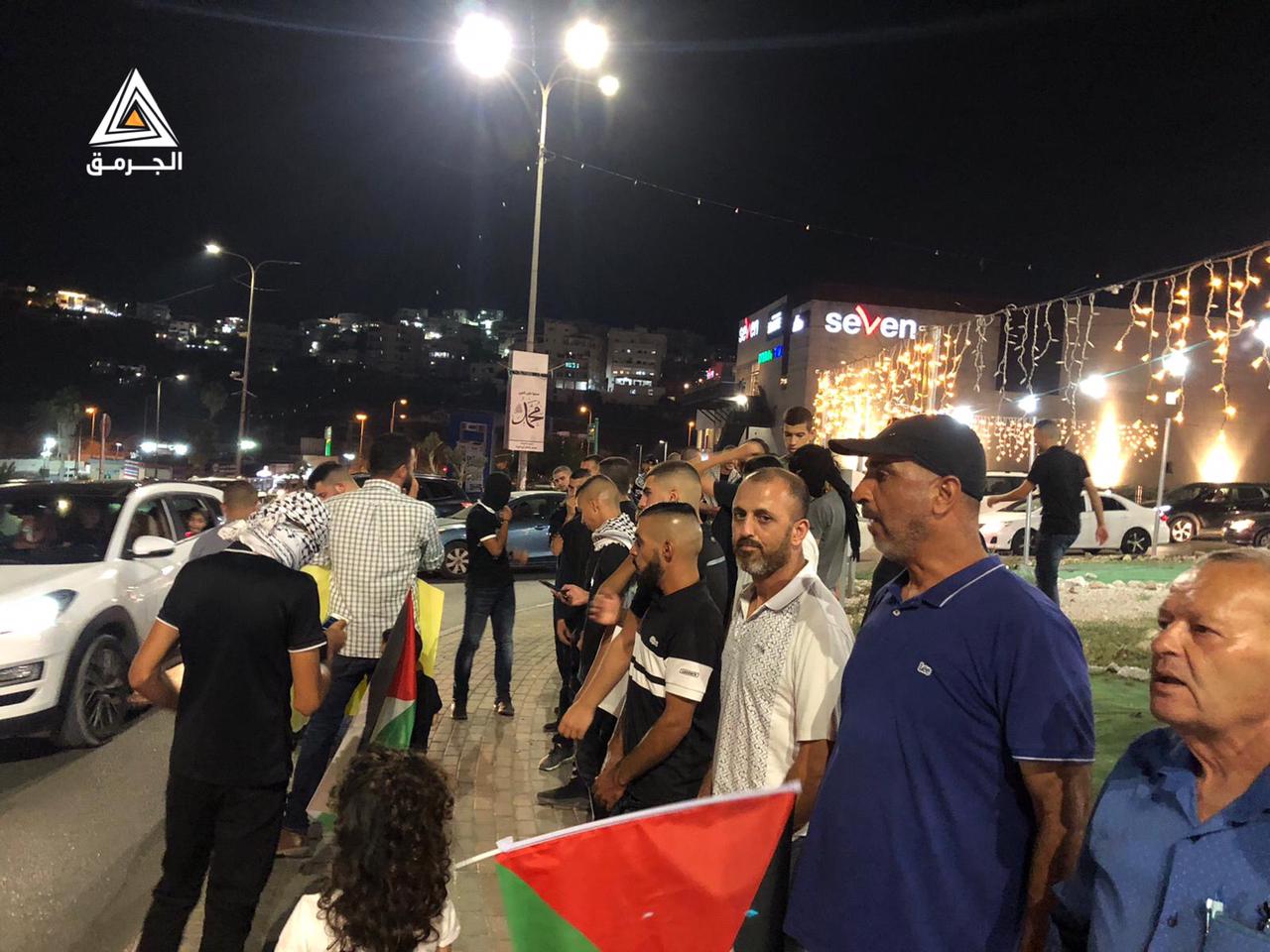 Occupied Jerusalem – Dozens of Palestinians have held a vigil on Sunday evening in Umm al-Fahm town in Israeli-occupied territories in protest against Israeli settlers' provocations and raids of the Al-Aqsa Mosque today.
Palestinian flags were also raised during the protest by the Palestinian residents of Umm al-Fahm who were wearing the Palestinian keffiyeh and chanting anti-Israeli occupation slogans.
More than 1500 Israeli settlers raided the courtyards of the mosque on Sunday under the occupation forces protection, who have violently attacked, beaten and detained Palestinian youths and women in the mosque.
Lately, settler groups have called for massive raids into Al Aqsa mosque on Sunday, on the 8th of Dhul Hijjah, one of the holy pilgrimage days in Islam.
The settler groups called for the raid to mark the so-called 'Tisha B'Av', a fast day which marks 'the destruction of the Temple', as zionists believe.
The groups have also called for protests in the Old City on the same day.
The latest fight between the occupation state and the resistance was sparked by settlers' raids into Al Aqsa mosque as well as the Israeli ethnic cleansing against Palestinians in occupied Jerusalem.
Al-Aqsa Mosque is the third holiest site in Islam which located in occupied Jerusalem.