Palestinians to keep up fight until occupiers' full expulsion: Hamas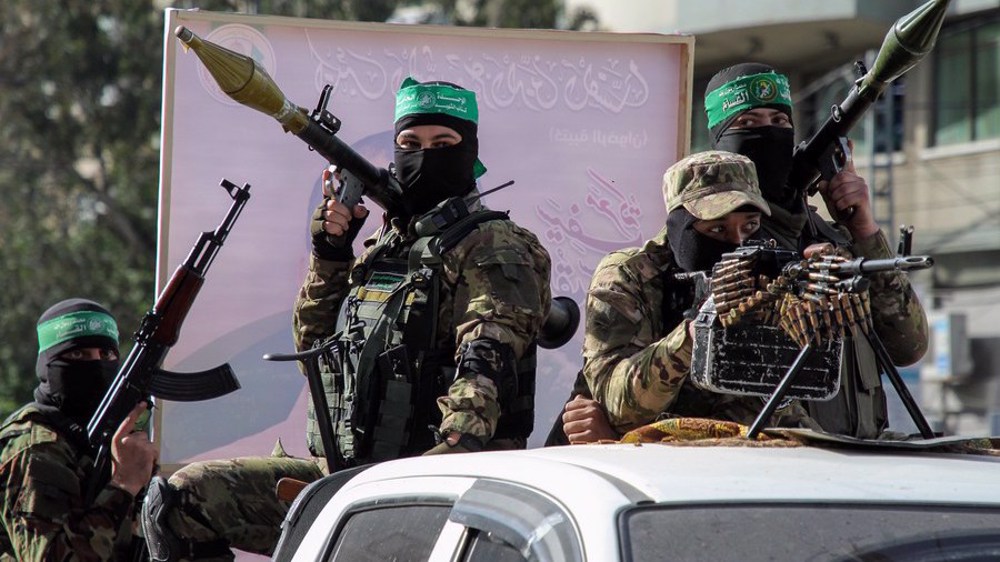 The Gaza, (The Palestine Information Centre)The Gaza-based Hamas resistance movement said in a statement that Palestinians will resolutely keep up their struggle until the full liberation of occupied territories from the grip of Israeli occupation.
"Palestinians will continue their anti-occupation efforts throughout the West Bank, and confront the Tel Aviv regime's crimes, especially in the holy city of al-Quds and the al-Aqsa Mosque compound," the statement said.
It underscored that the long-term battle against the Zionist enemy will finally result in the expulsion of occupiers, the liberation of occupied lands, and the restoration of Palestinians' freedom.
The statement came after a deadly Israeli military raid on a refugee camp in the southern part of the West Bank on Saturday resulting in the death of a Palestinian teenager.
The 16-year-old Milad Munther Al-Ra'i was shot dead by Israeli forces as they stormed the al-Arroub refugee camp.
The Palestine Red Crescent Society (PRCS) said Ra'i was shot in the back and chest during confrontations in the camp.
The official Palestinian news agency WAFA, citing local sources, reported that Israeli troops fired live ammunition and toxic tear gas canisters at a group of young people and children during the raid.