Pictorial Exhibition portrays the plights of Palestinians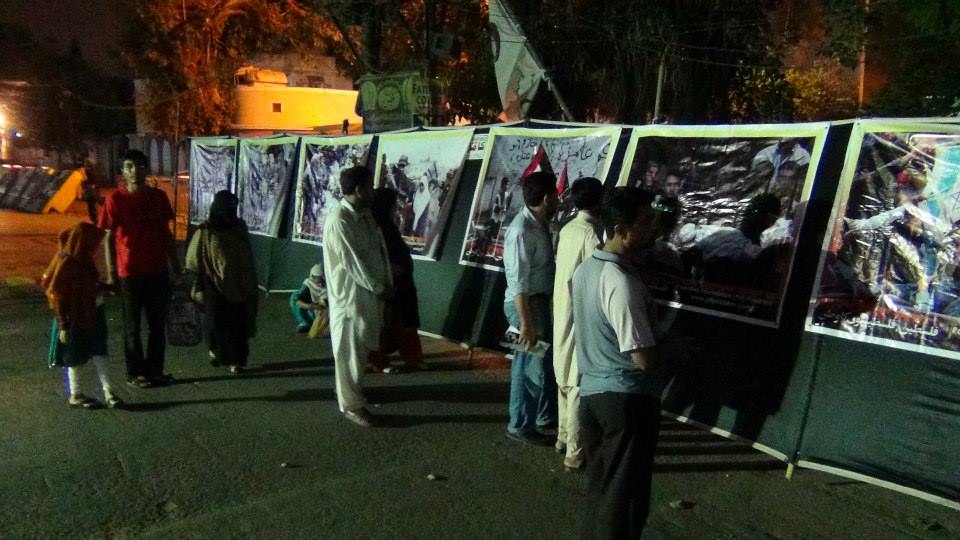 A pictorial exhibition was held under the aegis of Palestine Foundation of Pakistan to create awareness among Pakistanis about the plights of Palestinians they suffered at the hands of Zionist Israelis.
"The aim of the exhibition is to mobilize public opinion against the Zionists' heinous crimes they are perpetrating against humanity in Palestine," said Sabir Karbalai, secretary general of the PLF.
One of the pictures shows a mother trying to hide her child from the Zionist soldiers who first killed her and then her child. In another picture, a middle-aged woman was shown thrashed severely by the Zionist Israeli army.  
Portraits of leaders of the national resistance to Zionist occupiers including Fathi Sheqaqi, Shaikh Ahmed Yasin, Abdul Aziz Rantissi, Abbas Mousavi, Leila Habash and other leaders were also displayed.
Hundreds of people including male and female students visited the camp of exhibition that was was held on main Mehfil-e-Shah-e-Khurasan Road off Numaish Chowrangi.