Pictures| 80,000 worshipers perform prays at Al-Aqsa mosque on Ramadan's 1st Friday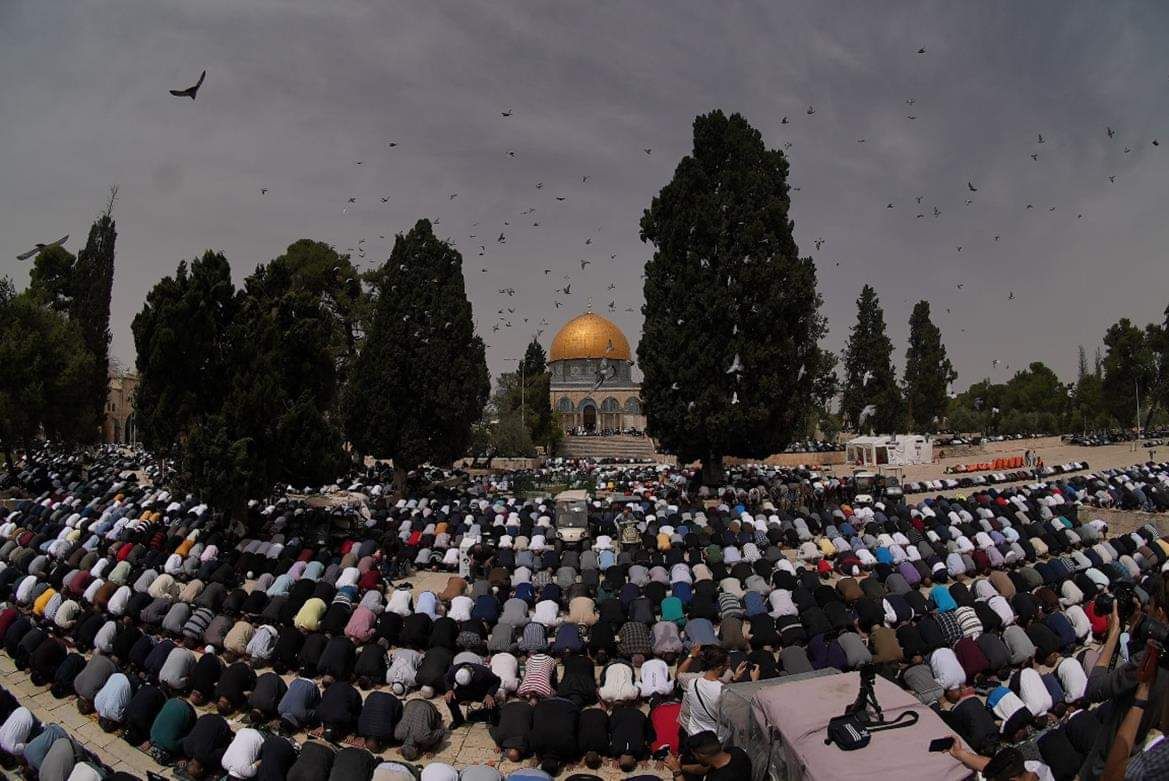 Occupied Jerusalem (QNN)- Nearly 80,000 worshipers performed today prayers at Al-Aqsa mosque on the first Friday of Ramadan.
Jerusalem's Islamic Waqf said despite the Israeli restrictions, about 80,000 worshipers succeeded in visiting Al-Aqsa mosque and performed Friday prayer.
After that, the worshipers gathered at the mosques' courtyards.
They chanted slogans pledging to protect the mosque from Israeli violations.