PICTURES| About 50,000 Palestinians attend Friday prayers at Jerusalem's Al-Aqsa Mosque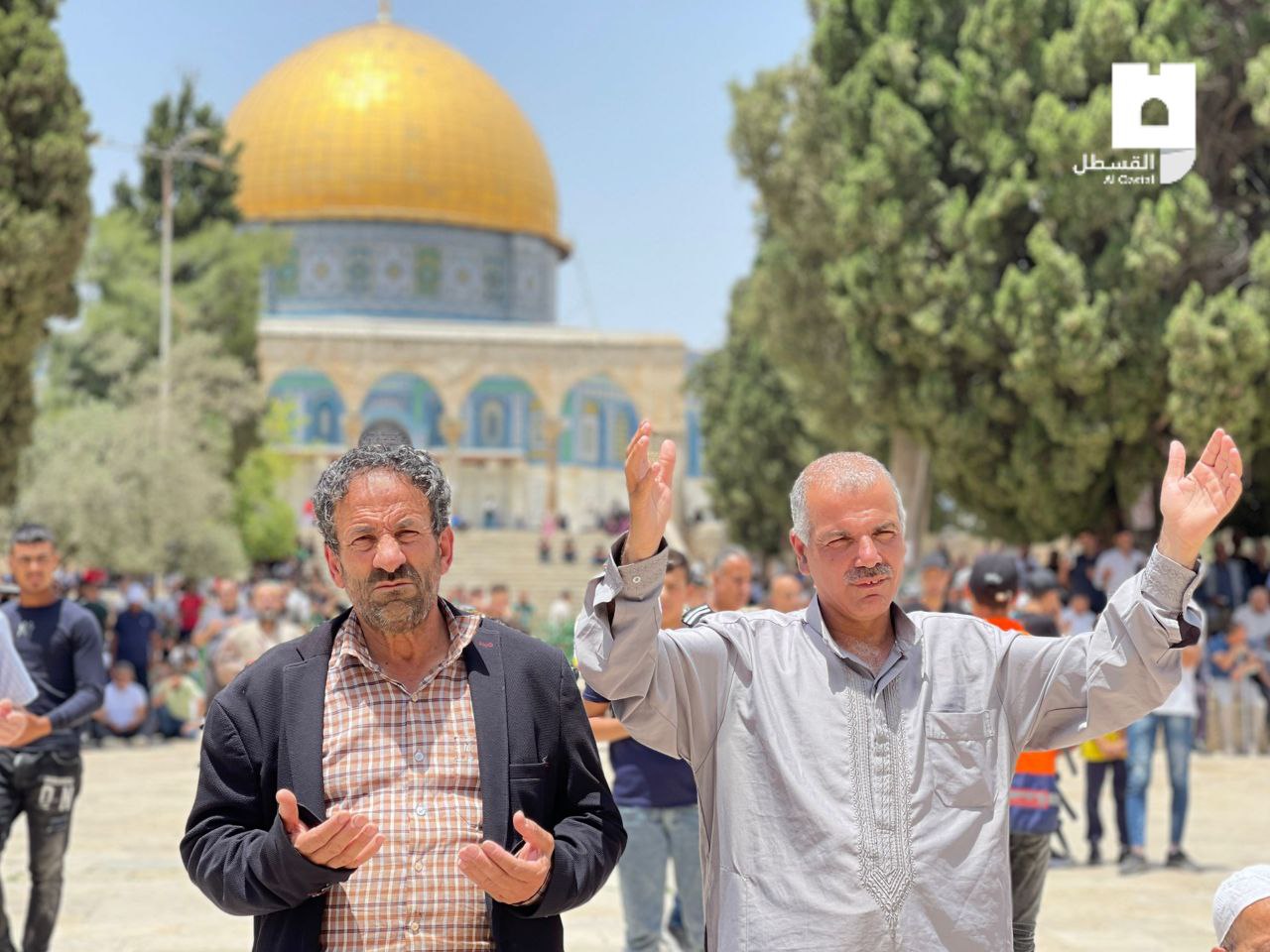 About 50,000 Palestinian worshipers performed today Friday prayers at Al-Aqsa Mosque in the occupied city of Jerusalem, pledging to protect the holy site from Israeli violations.

Jerusalem's Islamic Waqf confirmed that despite of Israeli strict restrictions, around 50,000 worshipers performed the Friday prayers at the mosque, today.

After performing the prayers, the worshipers gathered at the holy site courtyards, raised the flag of Palestine and chanted slogans in support of the mosque and against Israeli occupation's violations.



Local sources reported that well-armed Israeli forces harassed Palestinian worshipers heading to the holy site, earlier today. They also deployed in the streets of the city and in the vicinity of the mosque ahead of the prayers.

The holy site had been, last month, the centre of days of aggressions amid heightened tensions following a series of raids and attacks in occupied Jerusalem and the West Bank. The Israeli aggressions included holding the annual far-right "Flag March" on May 29.

Israeli occupation authorities allow settler incursions to the mosque since 2003 under the forces protection, despite repeated objections and warnings by the Palestinian religious authorities as the visits provoke worshippers of the mosque.

In 2021, 34,562 Israeli settlers broke into the holy site, setting a new record, as in 2020, 19,000 settlers broke into the mosque and 29,700 settlers in 2019, according to Al-Qastal, a Palestinian network hub for Palestinians in occupied Jerusalem.

Jews refer to the area as the Temple Mount, claiming it was the site of two prominent Jewish temples in ancient times. The complex also includes the Church of the Holy Sepulchre, one of the most sacred Christian sites in the world.