PLF Baluchistan kicks off pro-Palestinians campaign in the province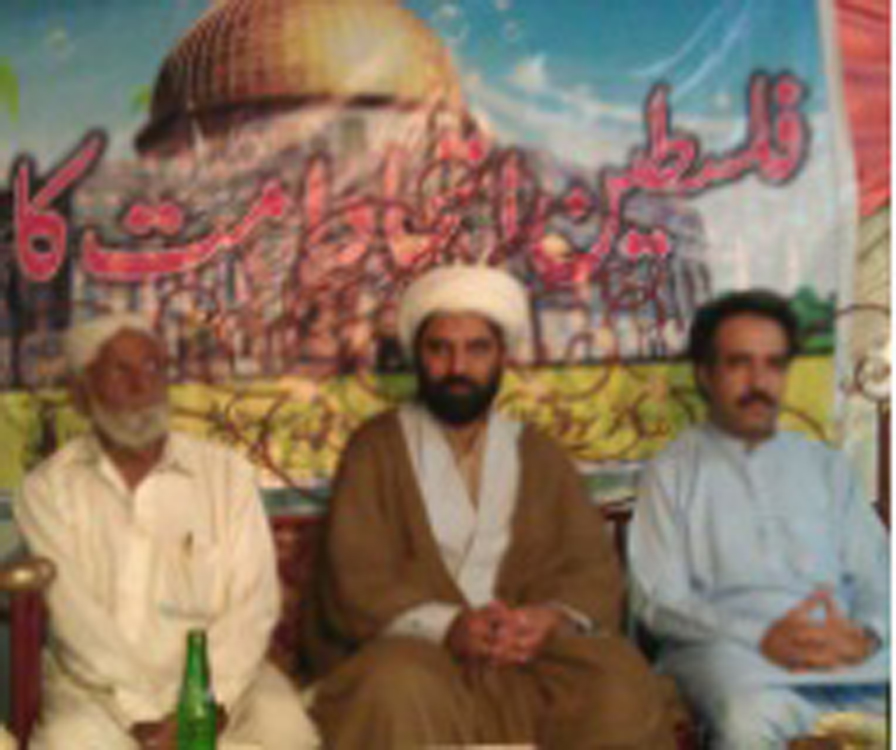 Palestine Foundation of Pakistan, Baluchistan chapter has announced on Monday that it began a campaign during Ramazan to express solidarity with oppressed Palestinians.
Speaking at a joint press conference Sardar Roohullah Khilji, Maulana Manzoor Hussain, Altaf Hussain Hazara, Saleh Mohammad Soomro and Allama Maqsood Domki said that an international conference and photo exhibitions would be held and rallies would be staged in support of Palestinians during Ramazan.
They said that an International Palestine Conference would be held in Quetta like other parts of country where national and international figures will speak on the issue of Palestine.
Leaders of the Pakistan People's Party, Pakistan Muslim League-N, Pakistan Tehrik-e-Insaf, Jamaat-e-Islami, Awami National Party, Majlis-e-Wahdat-e-Muslimeen, Jafaria Alliance, Jamaat-ud-dawa and Awami Muslim League would also speak at these conferences.
They said that the PLF would observe International Quds Day on the last Friday of Ramazan and rallies would be staged in almost all cities of Pakistan on that day.
The PLF leaders said that Palestine is the most important issue that has to be resolved. They said that Palestinians long for freedom and they deserve liberation from the yoke of Zionist Israeli regime. They said that Zionist entity is an illegitimate state that was imposed on the sacred land of Palestine.
The PLF officials vowed that all Palestinians would return their homeland and no force on the earth could stop their return. They said that all Muslims of the world are united in support of Palestinian brethren and nobody could shake this unwavering unity.