PLF Central Council condemns Israeli settlements in occupied Palestine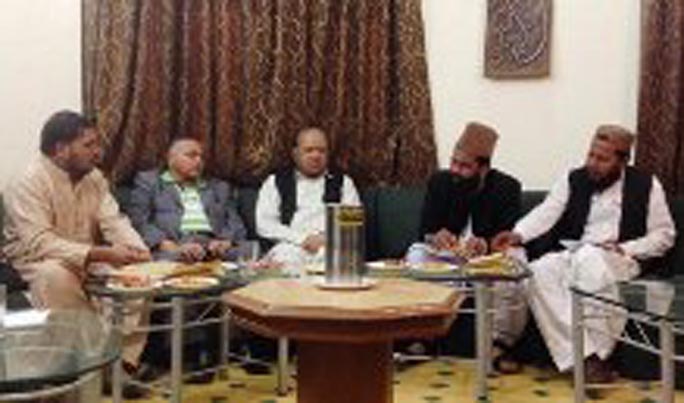 Central Council of Palestine Foundation of Pakistan (PLF) has demanded of the United Nations to punish the Israeli regime for continued constructions of Jewish settlements that are not allowed under international law.
The PLF central council met here at JI Karachi office where Muzaffar Hashmi, Allama Qazi Ahmed Noorani, Sabir Karbalai, Mehfooz Yar Khan and Allama Aqeel Anjum Qadri discussed the current situation of Palestine and inaction of world bodies against the Zionist occupiers.   
 
They reiterated that Pakistani nation expressed its solidarity with the oppressed Palestinians. They said that Zionist occupation on Palestine was also illegal, let alone the Jewish settlements.
 
They demanded of the Muslim governments to voice their protest and condemnation at the world forums against the Zionist Israeli brutalities. They warned that a worldwide movement could be launched to press the UN and OIC for due action against the Israeli regime.
 
They said that Gaza was under attack and even the Palestinian Authority was not given the control of whole of West Bank.
gallery(plf_central}/gallery