PLF condemns criminal silence of international community against Israel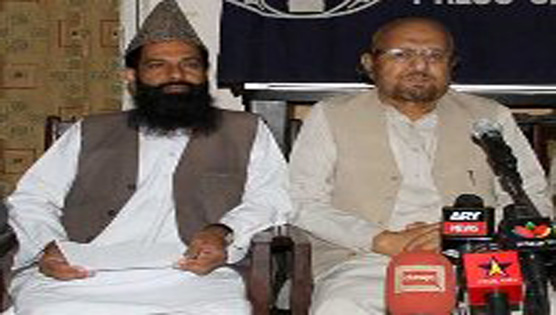 Palestine Foundation (PLF) of Pakistan has denounced the United Nations and other international organisations for their silence against Zionist Israeli crimes. 
In a joint statement, PLF officials Muzaffar Hashmi, Qazi Ahmed Noorani, Mehfooz Yar Khan and Sabir Karbalai, said that Zionist regime of Israel and racist Jews living in illegal settlement have intensified their attacks on Palestinians. 
They said that on one hand, Zionist Jews are violating the sanctity of al Aqsa mosque and on the other Christian Zionists disregarded the sanctity of Prophet of Islam Hazrat Muhammad (S.A.W.W.) in the United States and Europe. They said that Israelis have intensified their attacks on Gaza where scores of Palestinians have been martyred and injured.
 They said that all these incidents are part of a deep-rooted plot that is aimed at desecrating and damaging Islam and Muslims. They lamented that none in the United Nations General Assembly Summit has so far raised the issue of war on Gaza despite the fact that Israeli attacks continue unabated. They demanded that international community must play their active role to rid Palestinians and in particular Gazans of Zionist atrocities.