PLF delegation meets JI Sindh Chief Dr Merajul Huda Siddiqui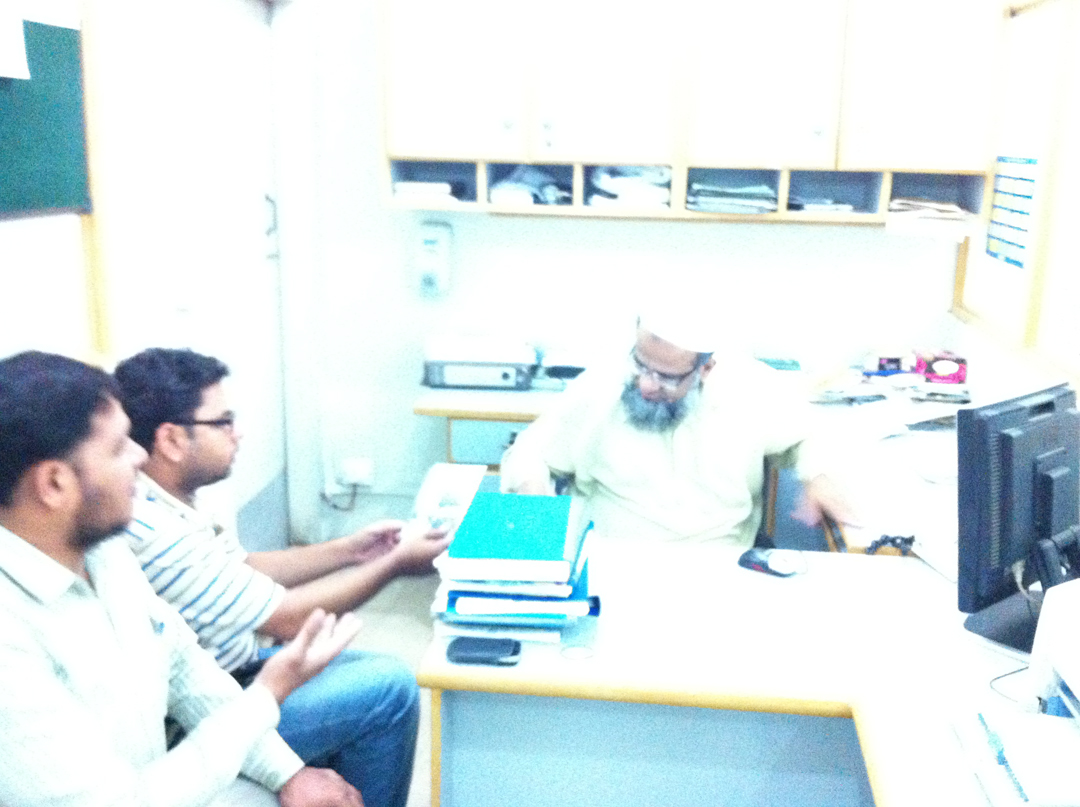 A delegation of Palestine Foundation Pakistan (PLF) led by PLF Central Spokesman Sabir Karbalai on Thursday called on Jamaat-e-Islami SIndh chief Dr Meraj-ul-Huda Siddiqui at Al-Khidmat Hospital and invited him on the International Palestine Solidarity Conference being held on 22nd July at Karachi.
PLF Central Worker Committee member Mudasir Hussain and others also present on the occassion.
JI Sindh Chief Dr Merajul Huda Siddiqui applauded the efforts of Palestine Foundation to highlight the issue of Palestine and Israeli atrocities against Palestinians in Pakistan and hoped that the PLF would continue its mission to raise the voice in support of oppressed people of Palestine.
Dr Merjaul Huda accepted the invitation of Palestine Conference of the Palestine Foundation on 22nd July and said that this is the responsibility of every Muslim and Pakistani people to support the freedom struggle of Palestinians.
PLF Central spokesman Sabir Karbalai thanks the Jamaat-e-Islami Sindh Chief and vowed that they would continue their struggle against the illegitimate occupation of Zionist Israel on Palestine. He termed that the Defense of Palestine is Defense of Pakistan.
{gallery}plf_news{/gallery}