PLF Hyderabad Chapter to hold photo exhibition, a documentary film on Gaza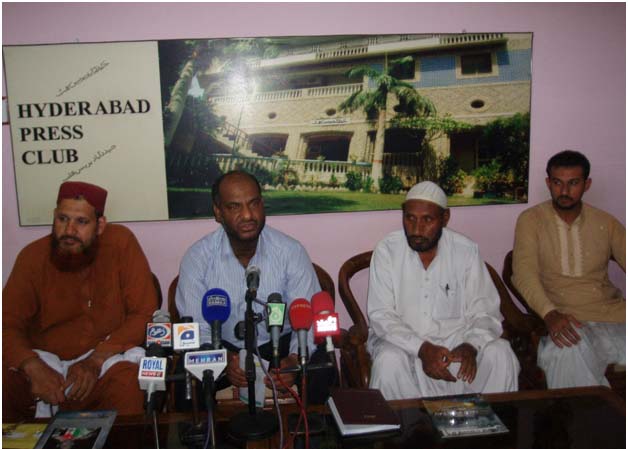 Palestine Foundation (PLF) Hyderabad chapter has decided to hold a month-long programmes to express solidarity with oppressed Palestinians during Ramzan. 
This was announced by PLF officials namely Abdul Waheed Qureshi (provincial leader of Jamaat-e-Islami), Hussain Bux Hussaini (JUP district leader), Qari Suleman Awan (Ahl-e-Sunnat wal Jamaat) and Abbas Murtazai. 
They said that under the directives of central leadership of the PLF, a monthlong programmes have been decided. They said they support the liberation of al Quds and their movement is aimed at free Palestine. 
They said that Palestine issue will be highlighted through a publicity campaign in which banners, posters and other means would be used to highlight the issue. They said that a photo exhibition will be held. They said that a documentary film show on Gaza will also be held at Hyderabad Press Club.