PLF rally demands Pakistan govt to table resolution in UN for Palestinians right of return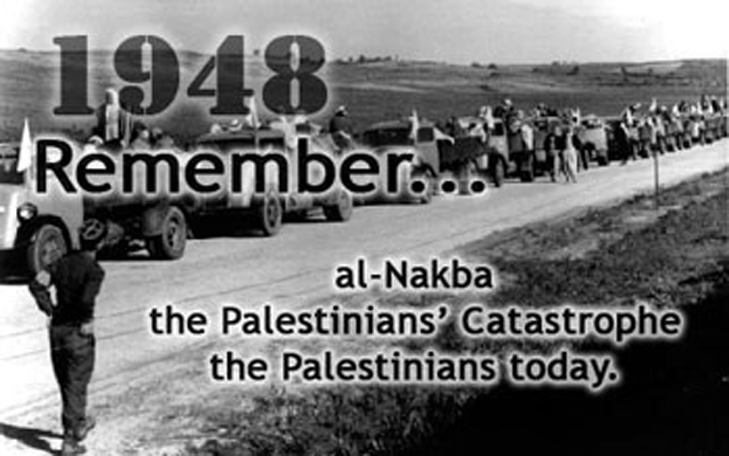 A largely-attended rally staged by Palestine Foundation (PLF) Pakistan demanded of the PMLN government to table a resolution in the United Nations for return of Palestinians to their homeland Palestine without any further delay.
The protestors were carrying banners and placards outside Memon Masjid and raising slogans against the Zionist regime of Israel, United States and United Nations for denying the oppressed Palestinians legitimate inalienable rights.
The PMLN's Azhar Shah Hamdani, Jamaat-e-Islami's Mohammad Hussain Mehnati and Muslim Pervaiz, Allama Qazi Ahmed Noorani of the JUP, Mehfooz Yar Khan of the Awami Muslim League, Human rights activist Shehzad Mazhar, Allama Shaukat Mughal Qadri, Nasir Rizwan, Abdul Waheed Younus and Sabir Karbalai spoke to the demonstrators. They all are part of the PLF's central committee.
They said that the protest rally was being staged to commemorate the Nakba week. They recalled that Zionist terrorists of Hagana, Irgun, Stern, etc., imposed an illegitimate state of Israel on the sacred land of Palestine by massacring Palestinians and forced them to leave their homeland in May 1948 and that day was called Nakba Day in the history of Palestine.
They lamented that sacred land of Palestine and the sacred al-Quds had been under the illegitimate occupation of racist Zionist regime for last 66 years but the Arab rulers failed to play their much-needed role against the occupier and her foreign masters. They also condemned the United Kingdom for Balfour Declaration that the Zionist racist terrorists misused as a "legal justification" to grab the land of Palestinians.
They said that all Palestinians should be granted to return to their homeland and settle into those houses and localities from where they were forced to leave by the Zionist terrorists.