Pro-Palestine Protest held in Lahore city of Pakistan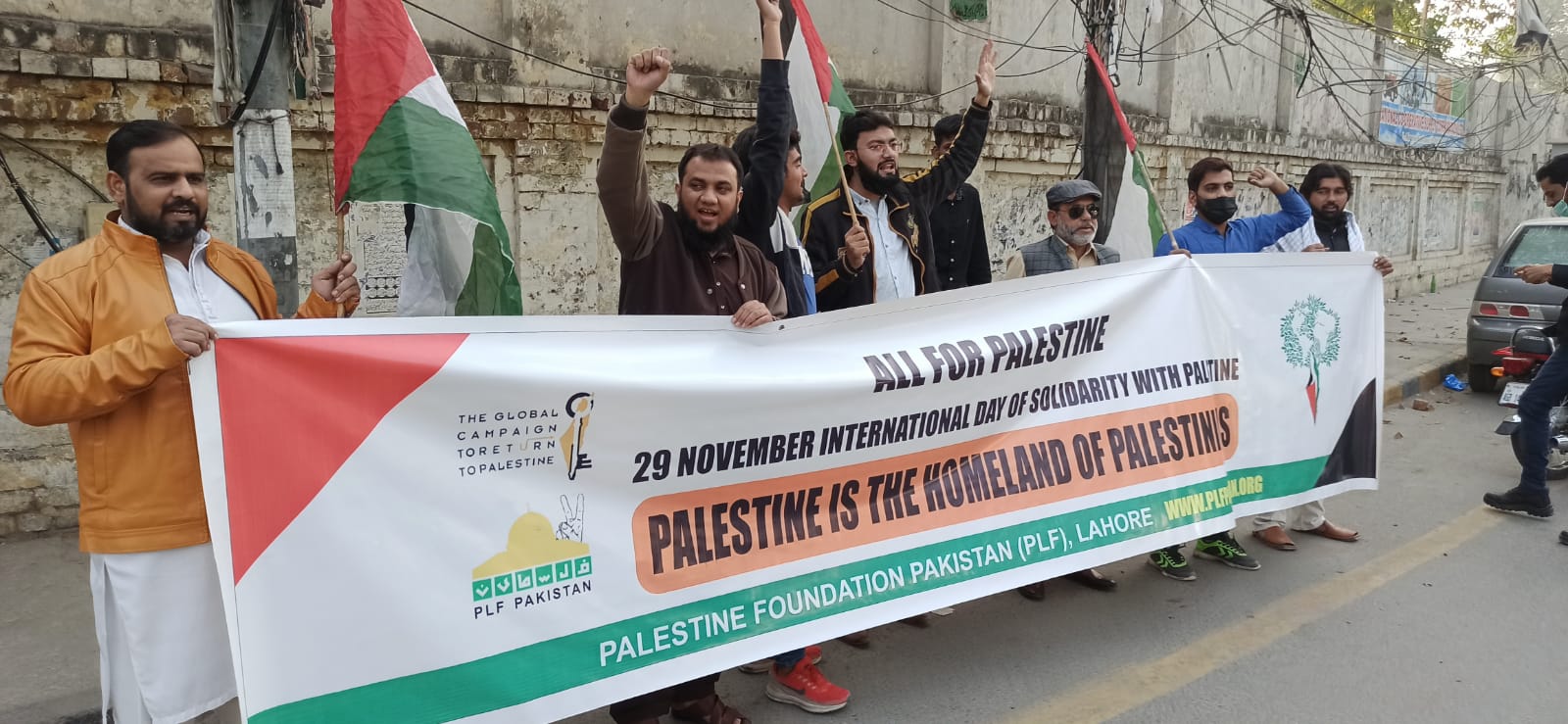 Lahore (PLF NEWS) On the occasion of international solidarity day of Palestine anti Israel protest held in lahore city of Pakistan. Protest organized by Palestine Foundation Pakistan (PLF) in the series of week long Palestine solidarity campaign.
Usman Mohiuddin and other notable youth leaders from lahore addressing the protest while said that Hamas is the representative party of Palestine. Hamas is fighting for the liberation of Palestine. The people of Pakistan fully support Hamas.
The speakers strongly condemns the British government for declaring Hamas a terrorist.
Today, a hundred years later, the United States and Britain want to put the Palestinian cause behind them, sometimes calling it the Deal of the Century and sometimes calling Palestinian organizations terrorists. They added:
Israel is an illegitimate state and the occupation of Palestine is the biggest terrorism. They further said.
Leaders say Israel's patron governments, Britain and the United States, are in fact the biggest terrorists. They said that Hamas is the heartbeat of the entire Islamic world. The people of Pakistan support Hamas. The leaders called on the government to recognize Hamas at the official level.
Issue of Palestine is facing the most sensitive period in its history. They have been engaged in the struggle for independence for over a century. Today, the path of truth and falsehood has become clear to the world.
Palestinian people are fighting for their rights. It is our duty to continue supporting the Palestinians.
They further added that Zionists as well as British colonialists and American imperialism are equally involved in the plan to evict Palestinians from their homeland and occupy Palestine. The United States and the United Kingdom are equal partners in barbarism.