QB: 160 army vehicles destroyed since Israeli incursions started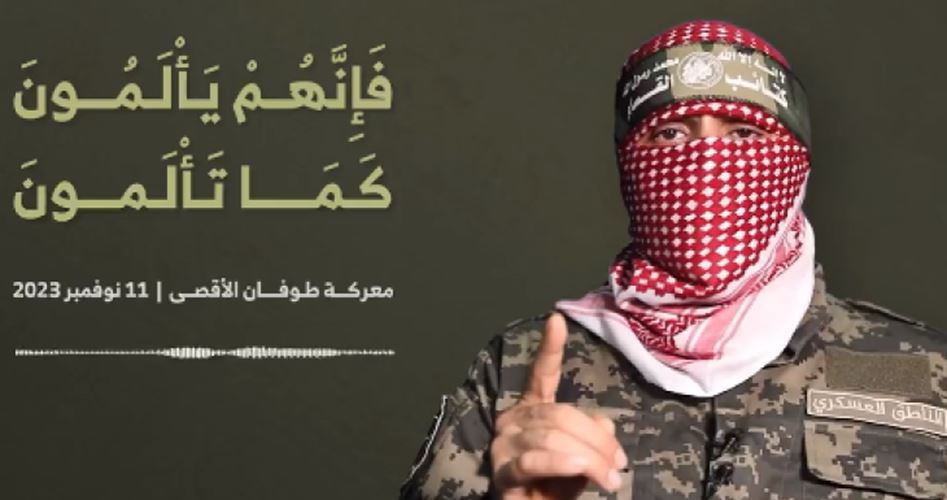 GAZA,(Palestine Foundation Information Center)Abu Obeida, spokesman for al-Qassam Brigades of Hamas, said on Saturday that the resistance group documented the destruction of at least 160 tanks and armored vehicles since the Israeli occupation army started its ground operations in the Gaza Strip.
In a recorded statement, Abu Obeida affirmed that the Brigades destroyed 25 tanks and armored vehicles fully or partially during the past 48 hours.
"The occupation will not enjoy an hour of calm in Gaza, which it knows well, but rather it will pay huge and unexpected prices," Abu Obeida underlined.
"Our fighters emerge from underground, from above it and from under the rubble, and destroy their armored vehicles and tanks," Abu Obeida said.
"Israeli tanks face fierce resistance and intense clashes, forcing them to retreat and change the course of their incursion," Abu Obeida affirmed.
"The American-backed Israeli war machine is destroying everything in front of them before advancing, but it faces resistance that destroys their armored vehicles and their soldiers' fortified positions and assembly areas," he added.
The spokesman highlighted that the bombing of hospitals, schools, and civilian facilities and the mass killing of civilians, children and women are the only Israeli achievement in the war.
"The confrontation is asymmetrical but still frightens and terrifies the strongest force in the region," he said.